Duke Blue Devils and Kentucky Wildcats Match 45 Year Old Feat After Losing Recent Games
Published 02/10/2021, 1:56 PM EST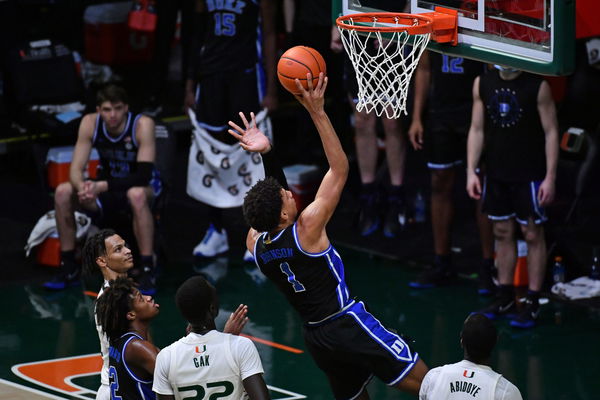 ---
---
The Duke Blue Devils and the Kentucky Wildcats are easily the two biggest powerhouses in college basketball. They are well-funded programs with a track record of winning, producing NBA talent, and their legacies as iconic schools. However, the 2020-21 season seems to be changing perceptions about everything.
ADVERTISEMENT
Article continues below this ad
The Blue Devils lost to the Notre Dame Fighting Irish by four points on the 9th of February. On the same day, the Kentucky Wildcats fell to 6-12 after losing a game by one point to the Arkansas Razorbacks. While both teams lost close games, they did ultimately add another loss to the column. That has broken a neat 50-year streak that the schools had of +.500 records.
While the Wildcats have been doomed from the start, Duke has been inconsistent. However, they may now be on the outside of the NCCA Tournament looking in. Kentucky seems almost guaranteed to be left out unless they go on an insane late-season win-streak. However, it seems unlikely.
ADVERTISEMENT
Article continues below this ad
Duke Blue Devils and Kentucky Wildcats: Can they turn it around?
Both the Wildcats and the Blue Devils are in situations they haven't been in years. However, one team is definitely much better placed to somehow finish their season as one of the better teams in the country. That team is Duke, who could be in conversation for the AP Poll if they can get a win streak going. It is Duke Basketball at the end of the day. However, Kentucky doesn't fare as well.
ADVERTISEMENT
Article continues below this ad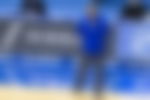 The Wildcats record looks pathetic this year and their team just hasn't fit together. These five and four-star recruits are looking hellaciously average. If they wanted to be one-and-done prospects, they should look at their play again. None of them look NCAA ready, let alone NBA ready.
ADVERTISEMENT
Article continues below this ad
It will be a herculean task for Kentucky to save their season. However, Duke still stands a good chance. But that requires commitment and consistency from Coach K's men. If that is on the court, the rest will take care of itself.