Duke Blue Devils Coach Mike Krzyzewski Apologizes To Student Reporter For Angry Response After Louisville Cardinals Loss
Published 01/25/2021, 11:35 AM EST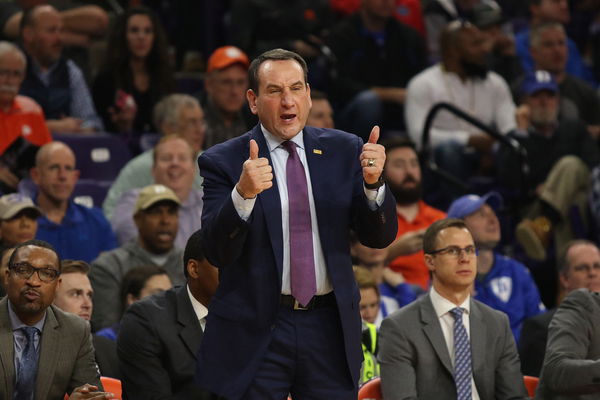 ---
---
The Duke Blue Devils are having a very rough season. While being 5-5 isn't a big issue, it is a massive cause of concern for the NCAA heavyweights. They fell to a rough loss at the hands of the Louisville Cardinals two days ago. While Duke was outmatched for that game, the loss was still rough for Mike Krzyzewski.
ADVERTISEMENT
Article continues below this ad
Not long after losing their place in the AP Top 25, this loss compounded Duke's struggles. Coach K was not in the best mood to take post-game questions, as he lashed out at a student reporter for Duke.
ADVERTISEMENT
Article continues below this ad
Coach K was ripped online for his exaggerated response to a basic question, but he has made it right. He personally called the reporter Jake Piazza and apologized for his actions.
"My phone rang and Coach K was on the other end of the line. Our call was short, but the sincerity in his apology was genuine. And in the end, I appreciated the call."
Duke Blue Devils: Coach K makes it right
ADVERTISEMENT
Article continues below this ad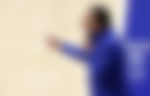 The Blue Devils may be struggling, but at least Coach K did the right thing. A student reporter for the Duke Chronicle wouldn't really want to attack a Duke legend like Coach K after a loss. The question was simple and clear, and quite conventional to be asked after a game.
Coach K apologizing shows that he realizes his mistake and has owned up to it. However, this will not be a talking point for too long. The important thing for Duke to do right now is to fix their team on the court. Coach K hasn't had his young team playing the way he wants to. As a result, he needs to find a way to get them to coalesce.
ADVERTISEMENT
Article continues below this ad
Missing out on the NCAA tournament will be a massive blemish on Coach K and Duke's record. Hopefully, they turn it around and end this season in a strong way.