Duke Blue Devils Head Coach Mike Krzyzewski Has Extremely Odd Interview With Student Reporter After Third Consecutive Loss
Published 01/24/2021, 11:29 AM EST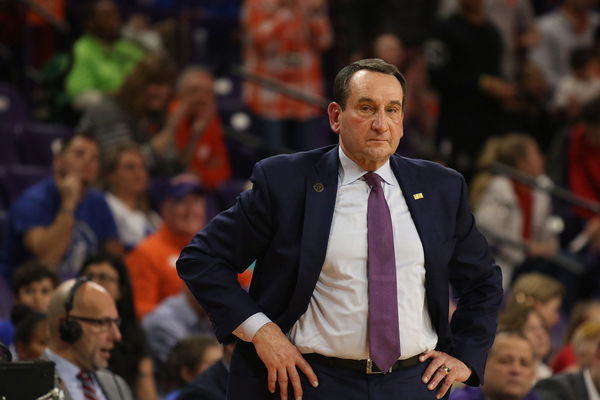 ---
---
The Duke Blue Devils are definitely in a slump. The 2020-21 NCAA season hasn't gone well for traditional powers like the Kentucky Wildcats and Duke. The Blue Devils fell to 5-5 on the season, losing their third straight game to the Louisville Cardinals. Both these traditional powers have struggled this season.
ADVERTISEMENT
Article continues below this ad
While we have seen Kentucky coach John Calipari make his fair share of headlines, we are now seeing Mike Krzyzewski do the same. This time it was because he gave a quite unexpected response to a Duke student reporter who asked him a basic question about what is next for the Blue Devils.
ADVERTISEMENT
Article continues below this ad
"Why don't we just evaluate this game? I'm not interested in what our next step forward is. We just finished a hard-fought game. What's your major at Duke? What's your hardest class? Say you had the toughest Econ test in the world and you walk out and someone asks you 'What's your next step?' Would you have some empathy? Just give us time to evaluate this game and then we'll figure it out just like we always try to do."
Duke Blue Devils: Did Coach K have a fair response?
ADVERTISEMENT
Article continues below this ad
Evaluating this situation is hard. While Coach K shouldn't have given such a response to a student for asking a very conventional question, his feelings at the moment would obviously be very hard to gauge. This is a start unlike any other from the Blue Devils in recent years.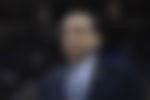 However, Coach K is known to be quite a nurturing figure for many. Even a student reporter would have been quite excited to ask Coach K a question like that, but the response was quite odd. The analogy about the econ class seemed out of place and an unfair comparison.
ADVERTISEMENT
Article continues below this ad
If Duke faced Gonzaga it is one thing, but the Cardinals aren't a team that can be equated to 'the hardest test in the world'. However, he was heated in the moment after the loss. Maybe this response was a result of it? Hopefully, Duke and Coach K find a way to get their season under order again.