'Everybody Was At Your Mercy': When Kevin Durant was Mindblown by JJ Redick's Shooting Skills
Published 01/06/2021, 2:00 PM EST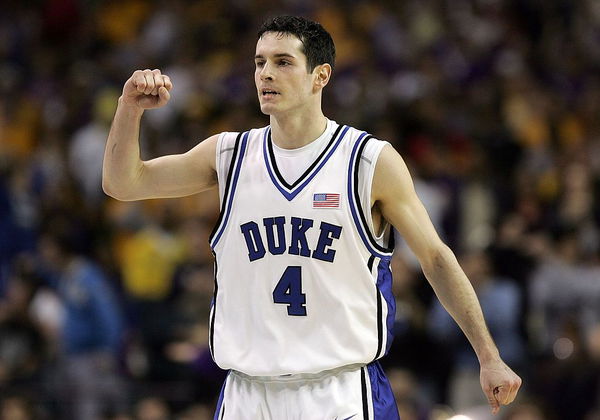 ---
---
College basketball paves the way for talented prospects to go out and shine in the NBA. Likewise, two of the greatest players to ever compete in NCAA college basketball are Kevin Durant and JJ Redick. The latter joined the NBA in 2006, the same year Durant committed to Texas as a freshman. 
ADVERTISEMENT
Article continues below this ad
Durant and Redick unfortunately missed out on facing each other in college basketball, but that hasn't been the case in the association. However, a young Kevin Durant once witnessed Redick tearing up his future team right in front of his eyes! 
Kevin Durant to-date is blown away by how JJ Redick played against Texas
ADVERTISEMENT
Article continues below this ad
Kevin Durant committed to the University of Texas in college and was all set to feature for the Texas Longhorns from the 2006-07 season. Prior to joining the camp, Durant wanted to take a look at the Longhorns' camp and meet head coach Rick Barnes. 
The day Durant came to Texas was co-incidentally a game day for the Longhorns, and it was against Redick's Duke Blue Devils. It was a blockbuster event as it was the top two teams in the nation squaring off. 
And much to Durant's amazement, he watched JJ Redick put on a show at the Frank Erwin Center in Austin, Texas. "That clinic you put on that day, it was unreal. We wearing black jerseys for the first time and you have 42, 43, 41 I think 41," Durant recollected on Redick's podcast. 
Redick posted 41 points in that game and torched the Longhorns with his shooting. He went 13-24 from the field and contributed to nearly half of his team's field goals. This performance left a teenage Kevin Durant fuming as his future team had got battered by Redick's sensational display.
'Everybody was at your mercy that year': Durant on Redick's senior year
As mentioned above, Redick and Durant are the finest to ever play in NCAA Division I college basketball. While KD just played one season, Redick completed four years before joining the NBA. 
ADVERTISEMENT
Article continues below this ad
He averaged monstrous numbers in his senior year and in fact, Redick has the most points, three-pointers made, and the best FT percentage in Duke's entire history. This speaks volumes about how dominant he was in college, and Durant distinctively remembers the details. 
"That show you put on that whole year and the way you shot the basketball, but it wasn't just how you shot. It was just like you commanded, like everybody was at your mercy that year," mentioned Durant. 
ADVERTISEMENT
Article continues below this ad
Redick's sublime year also gave Kevin Durant massive motivation to step up his game and be consistent. Likewise, KD didn't fail to live up to the expectations as he averaged 25.8 points and 11.1 rebounds per game as a freshman.