Five-Star Prospect Jaden Hardy Explains Why He Rejected NCAA Basketball
Published 05/21/2021, 10:49 AM EDT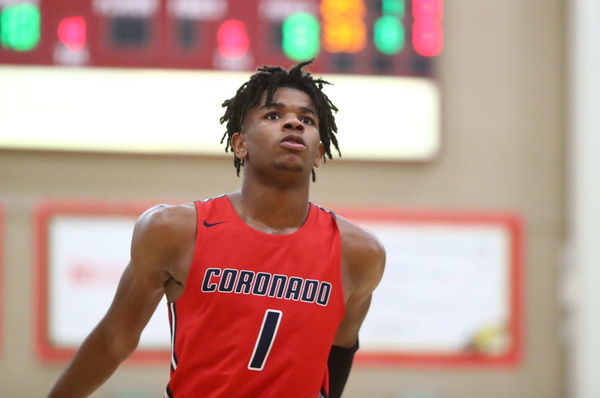 ---
---
Since 2006, all high school players need to play at least one season of NCAA basketball before declaring for the NBA Draft. Many felt high school players were not ready to directly enter the league, so the rule had to be introduced. But in the last few years, many players have found a way to avoid playing college basketball. The latest to do it is top prospect Jaden Hardy.
ADVERTISEMENT
Article continues below this ad
A five-star prospect, Hardy was ranked as the third best player of the 2021 class. After some exciting performances at Coronado High School, Hardy was recruited by a lot of top schools in the country. But he rejected all of those offers to go pro via the G-League Ignite team. In a recent interview, Hardy explained how the COVID-19 lockdown influenced his decision.
He said, "I prayed on it a lot. Talked to my dad, my brother. I've seen the other elite high school players, how they did and the success (they had). And with me not being able to take official visits to college, it made my decision on going pro much easier. I feel like my game translates to the pro game more than it does to the college game."
ADVERTISEMENT
Article continues below this ad
Is NCAA Basketball in danger following such commitments?
Hardy is the second top 20 player from the 2021 recruiting class to go pro instead of choosing NCAA basketball. Last year, there were three players from the top 20 who chose the same path. And now the list is only growing.
ADVERTISEMENT
Article continues below this ad
While Hardy didn't mention the most obvious factor in his decision to choose why he went pro, it goes without saying how money plays a big role. NCAA players don't have a salary and also cannot make money off their own name. This is a huge limitation for many players, and so it has been criticized a lot.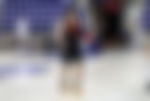 More and more players are choosing to go pro and soon all the top prospects could disappear from the NCAA. There is no doubt that it will still have viewership because fans watch it for the teams, but the Zion Williamsons and Cade Cunninghams will be soon be gone.
ADVERTISEMENT
Article continues below this ad
At the moment, the NCAA doesn't look like they feel threatened by this exodus of players moving towards professional basketball. But soon they will need to make changes to prevent this from happening.