'Flair for the Dramatic'- NCAA Analyst Believes Illinois Fighting Illini Guard Ayo Dosunmu is One of the Best Players in the Big 10
Published 02/17/2021, 2:00 PM EST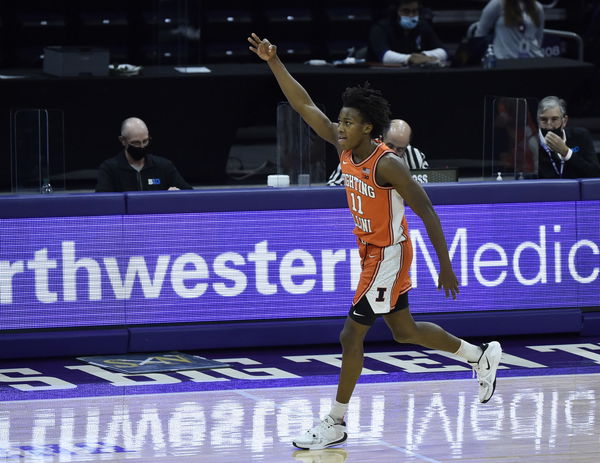 Illinois Fighting Illini guard Ayo Dosunmu is proving to be one of the standout players in the NCAA this season. The guard has been helping the Illinois Fighting Illini become one of the best teams in the country. They sit with the best record in the shark-infested Big 10 and Dosunmu's elite play is one of the reasons for it.
ADVERTISEMENT
Article continues below this ad
Dosunmu had a great second-half burst to ensure that the Illinois Fighting Illini do not fall to a loss to the bottom-placed Northwestern Wildcats. However, they did avoid that loss because of Dosunmu. That performance has started raising questions about Dosunmu as the possible best player in the Big 10.
ADVERTISEMENT
Article continues below this ad
"I don't think there's anybody in the league that closes out games like Ayo Dosunmu. He has done this his whole career. When you think about the really good players in the Big 10, nobody has the flair for the dramatic like Ayo Dosunmu."
The Big 10 and NCAA player of the year was widely expected to be Iowa Hawkeyes' Luka Garza. However, does Dosunmu have a shot at wresting the title away from Garza?
ADVERTISEMENT
Article continues below this ad
Illinois Fighting Illini: Can Ayo Dosunmu be the NCAA Player of the Year?
The Fighting Illini are ranked fifth in the AP Top 25 and have the most wins in the Big 10. That means that this team is one of the best in the country. Dosunmu is putting up 21.3 points, 6 rebounds, and 5.1 assists on 49.1% from the field. Those are some phenomenal numbers.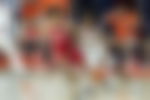 While Luka Garza does have better numbers in terms of scoring and rebounding, his Hawkeyes are 11th in the AP Poll and fourth in the Big 10. He was recently held to his first night under 10 points in almost three seasons against Michigan. Maybe if Garza starts slipping up now, Dosunmu could catch him.
ADVERTISEMENT
Article continues below this ad
There are other players like Jared Butler still in the race as well. However, the stock price on Ayo Dosunmu is going to keep going up if he keeps playing like this.