Former NCAA Champion Casts Massive Doubts on the Future of Luka Garza in the NBA
Published 03/20/2021, 1:00 PM EDT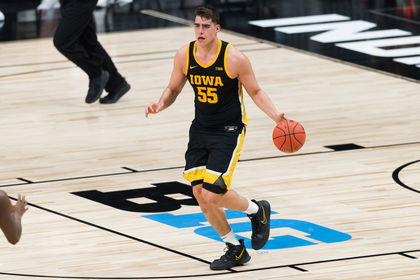 ---
---
Luka Garza may be the best player in college basketball this season. However, that doesn't necessarily say anything for how his career would be in the long-term. Being the best in the NCAA and being even half good in the NBA is a big challenge, and ESPN Analyst Jay Williams doesn't believe Garza will transition well to the NBA.
ADVERTISEMENT
Article continues below this ad
He first compared his college game to all-star Nikola Vucevic. "Luka Garza. National player of the year. 6'11, 265 pounds and can move averaging 24 points, 9 rebounds. Shooting 40% from the three-point line. NBA comp? Why are you going to like watching him? He's a poor man's college version of Nikola Vucevic."
ADVERTISEMENT
Article continues below this ad
However, Williams then proclaimed that his NBA career may be a failure. "Vucevic is his college comp. His NBA comp? Kevin Pitsnoggle… Luka Garza is a dominant college basketball player, but I don't think his game translates to the size and the pace of the way the NBA plays."
Garza is currently projected to be the 47th best available player in the 2021 NBA Draft, which sets him with a draft range of early to middle second round. That is quite low for a potential Naismith award winner, but we have seen former national players like Jalen Brunson be drafted in the second round.
Luka Garza: Can he prove the doubters wrong?
ADVERTISEMENT
Article continues below this ad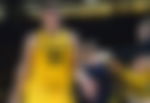 The reasons behind Luka Garza being lowly ranked for the 2021 NBA Draft is quite solid. Despite being a scoring machine, he may not have the mobility for the NBA game. Garza moves slower than most players. While in the NCAA he can dominate at that pace, he will have a hard time playing like that in the NBA.
However, similar concerns were made of a 7-footer like this in Nikola Jokic, who went in the second round and has proven his worth. While not every player develops like that, there is a chance that Garza develops like that.
ADVERTISEMENT
Article continues below this ad
The prevailing belief is that Garza will not be able to transition into the NBA as top stars like Cade Cunningham and Jalen Suggs will. But with his work ethic and experience, he may have a fruitful NBA career as well.