Former NCAA Champion Not Happy With Michigan State Spartans Changing Name Based On Sponsorship
Published 03/13/2021, 1:00 PM EST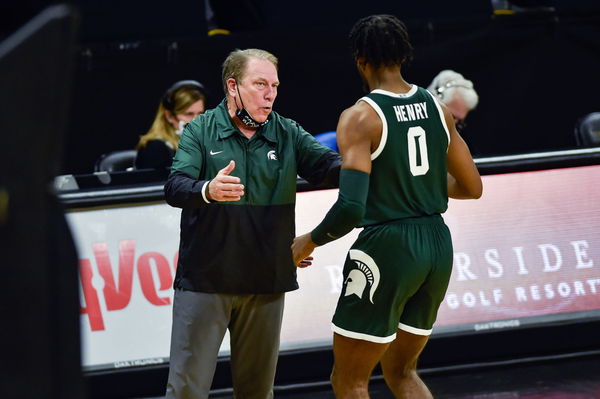 ---
---
The Michigan State Spartans are undergoing a change that has been widely panned by everyone. The Spartans will be expanding on their sponsorship ties with Dan Gilbert-owned 'Rocket Mortgage'. While getting a major sponsor is not an issue, what the Spartans plan on doing with this relationship is different.
ADVERTISEMENT
Article continues below this ad
On all official broadcasts, the Spartans have to be introduced by their full team name. That name isn't 'Michigan State Spartans', but the much more convoluted 'MSU Spartans Presented by Rocket Mortgage'. ESPN Analyst and champion with Duke, Jay Williams has pointed out the hypocrisy in people that attacked Jalen Johnson, leaving Duke while colleges keep getting major sponsorship deals.
ADVERTISEMENT
Article continues below this ad
"We're still trying to get name, image, and likenesses pushed away. NCAA is sitting on their hands with that. But we're allowing schools to change up their name. We can't call them Michigan State Spartans basketball anymore, we need to call them the Michigan State Spartans presented by Rocket Mortgage. But we want to kill kids like Jalen Johnson who decides to opt-out."
Michigan State Spartans: Is the name-change a good idea?
ADVERTISEMENT
Article continues below this ad
The Michigan State Spartans have done what any and every college team is allowed to do. However, the issue that even Williams was pointing out is a little different. Players in the NCAA continue to not make a dime off deals like this. However, teams make millions off the back of the product the players put out.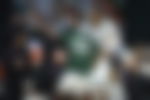 Jalen Johnson faced criticism for quitting on his team after Duke's chances to make the NCAA Tournament looked slim. However, Johnson made a business decision to preserve his body for his future as an NBA player when he will actually make money for his talent. If players doing things in the interest of money is despicable, why are the teams not looked at the same way?
ADVERTISEMENT
Article continues below this ad
This ties into the major issues that everyone has with NCAA teams making money while having unpaid student-athletes. Many people may consider the MSU Spartans making this change for broadcasts disrespectful to the team's legacy. This is becoming the norm in college sports and as we can see, it has already begun.