Former NCAA Star Recalls Elbowing Florida Gators Legend Joakim Noah and Breaking His Teeth
Published 03/02/2021, 1:00 PM EST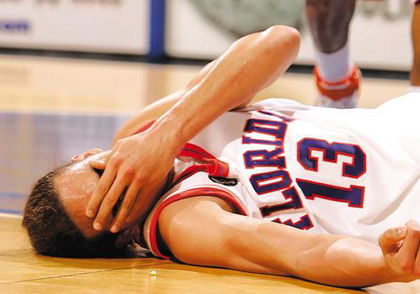 ---
---
Joakim Noah, the former Defensive Player of the Year has had a storied career in basketball. While his prime in the NBA is fondly remembered by many, it is his incredible college resume that is often forgotten. Noah was one of the best centers during his three years with the Florida Gators.
ADVERTISEMENT
Article continues below this ad
Noah became a two-time champion with the Gators, winning the 2005 and 2006 titles. Joakim would then move on to the NBA as a top-ten pick and have a prosperous career. But there is a moment from his NCAA days when he was knocked out by an elbow by Tennessee Volunteers star CJ Watson. Watson would later team up with Noah on the Bulls and spoke about the incident.
ADVERTISEMENT
Article continues below this ad
"I was just trying to make a good play. I wanted to get him off me because I felt he was too close. A crazy backstory about me and Jo is that we were teammates for the Bulls maybe five or six years later. First thing he says when I see him? 'No more elbows man'. We just started laughing because he remembers and how he got his tooth fixed and all that kind of stuff. Jo is a great teammate, and it was definitely not malicious."
Joakim Noah: Is he given his due for his NCAA accomplishments?
Joakim Noah is remembered for his antics in the NBA and rivalry with LeBron James. He is also remembered for being a defensive monster in his prime and once finished within the top four of MVP voting. But his college career is often not given its due.
ADVERTISEMENT
Article continues below this ad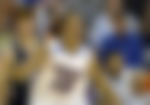 Noah was never an exceptional talent. However, he was a hard worker and fought his way to success. While he has never averaged high numbers, Noah's defense was a valuable component for those championship-winning teams led by Billy Donovan.
ADVERTISEMENT
Article continues below this ad
After winning Final Four MVP in 2006, Noah forwent the chance of being a top-five pick in the NBA Draft. He decided to return to the Gators for one more season. That season would lead to their second consecutive title win. His college career is quite remarkable and should be remembered just as fondly as his days alongside Derrick Rose in Chicago.