Former Syracuse Orange Player Reveals Why He Didn't Like Jim Boeheim's Coaching Methods
Published 05/13/2021, 6:00 PM EDT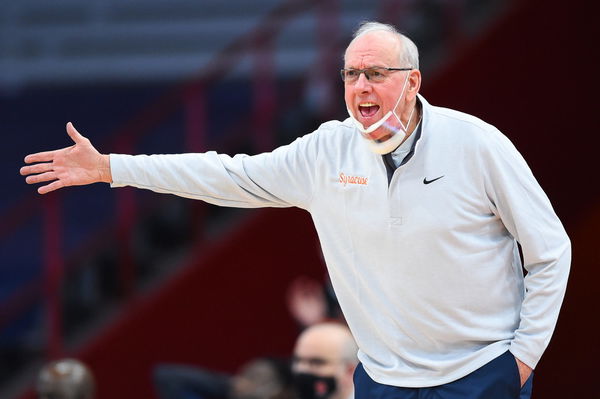 ---
---
In 1976, Syracuse Orange promoted their assistant coach to the head coach position. 45 years later, they still have the same coach, Jim Boeheim, in charge of their basketball team. Although he has won just a single NCAA tournament, there is no denying that Boeheim is a legendary coach.
ADVERTISEMENT
Article continues below this ad
Every coach has their own approach to coaching, and often players don't like it. Former Syracuse player Brandon Triche was also not a fan of Coach Boeheim's methods. But that didn't stop him from appreciating his legacy. "I didn't necessarily love it, but I understood the greatness of Coach," Triche said. "I think he's one of the best guys at a timeout. 100% of the times if he he said we're gonna do this, it worked."
Triche also added that although he didn't like how harsh Boeheim was, he understood how it made players stronger. He said, "You don't need to yell at me. You don't have to curse me out, break me down to build me up. But obviously it makes you stronger after a while. Once you on the outside looking in, it makes you stronger."
ADVERTISEMENT
Article continues below this ad
Few instances of Jim Boeheim being too harsh on his former Syracuse Orange players
Constructive criticism is important for every player. Just coddling won't help a player develop and work on his weaknesses but tough love will. However, there is a fine line between tough love and being unnecessarily harsh.
Triche mentioned how he wasn't happy with how Boeheim cursed him out. Although he admits it made him tougher, there are other instances where Boeheim's comments feel a lot more brutal. When Tyler Ennis declared after just one season, Boeheim couldn't hide his disappointment.
ADVERTISEMENT
Article continues below this ad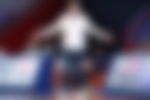 "I think he's a great college player," Boeheim said. "I think physically he probably could've used another year. A little bit different than Dion Waiters, who I had a couple of years ago who left. I think Dion was physically better, more physically ready."
When Chris McCullough declared, there were some rumors of him being a lottery player. But Boeheim wasn't having any of it. He said, "If he's a lottery pick I don't how he could possibly struggle against Colgate. It just doesn't make any sense to me."
ADVERTISEMENT
Article continues below this ad
Criticizing is understandable but throwing players under the bus is definitely unnecessary.