Gilbert Arenas Believes Richard Jefferson Cost Arizona Wildcats the 2001 NCAA Championship
Published 04/10/2021, 4:30 PM EDT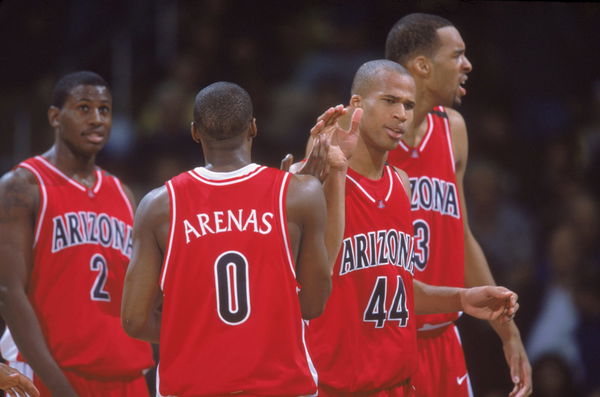 The Arizona Wildcats were one of the best teams in the NCAA at the start of this millennium. Coming off a title win in 1997, the Wildcats were one of the best programs in the country. They had stars like Richard Jefferson and Gilbert Arenas on the team. The 2001 Championship could have easily been theirs, but they lost to the Duke Blue Devils.
ADVERTISEMENT
Article continues below this ad
It seems that Gilbert Arenas hasn't had the best time letting that loss go. He elaborated on why he and Richard Jefferson have the inside joke where Arenas constantly blamed Jefferson for not being able to lock up Mike Dunleavy to pull out the win.
ADVERTISEMENT
Article continues below this ad
"It's an inside joke, but it's really not. We have our Arizona group chat and every time I can poke at Richard, I do. I was hurt that game, but I still played. Took 17 shots because a hurt chest wasn't going to stop me from shooting that ball. But he let Dunleavy build a name off him in that championship game, and that's why we lost. I'm just gonna keep blaming Richard for the loss."
He added, "Even though Richard had a great championship game. He played well the whole run. But you know. Dunleavy."
ADVERTISEMENT
Article continues below this ad
Arizona Wildcats: Will they get back to the promised land?
The Arizona Wildcats are not a force in the NCAA anymore. However, they were with Jefferson and Arenas. They had other future NBA players like Luke Walton (current Sacramento Kings head coach), Michael Wright, and Lauren Woods. Jefferson was clearly the best player on those teams, as his athleticism was unrivaled at the college level.
However, the issues with the Cardinals' modern failures goes back to the years of success they had. Even after 2001, the Cardinals recruited well and stayed competitive but were ultimately sanctioned by the NCAA in 2008 for improper player benefits.
ADVERTISEMENT
Article continues below this ad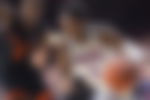 The team was finding its groove under coach Sean Miller. However, Miller would also be caught up in allegations of misconduct with regards to DeAndre Ayton. The team is now looking for a new coach and it looks like a trip back to even the NCAA tournament is a few years away for this once great team.