'Going To Miss It'- Cade Cunningham Addresses Tenure With OSU Cowboys After Presumed Final Game
Published 03/22/2021, 8:54 AM EDT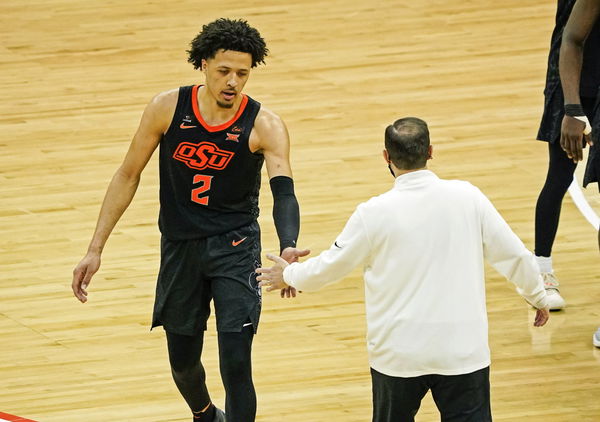 ---
---
Cade Cunningham may have just played his last game in the NCAA. The freshman guard sensation for the Oklahoma State Cowboys is the presumed #1 overall pick in the 2021 NBA Draft.
ADVERTISEMENT
Article continues below this ad
While there are cases of players forgoing draft eligibility to stay back for one more season, players like Luka Garza and Jared Butler are examples. However, Cade is different.
Garza and Butler have never been guaranteed NBA spots like Cunningham has. He would get the biggest rookie scale contract available if he gets drafted with the first pick.
ADVERTISEMENT
Article continues below this ad
That financial security plays a big part, especially because Cade is a father to a two-year-old. Despite that, his time with the Cowboys has been profound, and he reflected upon it after the Cowboys lost to Oregon State.
"It's been special. That's the best way to describe it. You know I think the biggest thing is that I surrounded myself with great people. More than anything, that's what I'm most proud of. That's the thing, I feel like I've grown the most by just bring along good people who pushed me to be somebody good on the court and off the court. Yeah, I'm going to miss it for sure."
When asked by a reporter about whether this was his last game for the Cowboys, Cade gave a simple response. "I don't know."
Cade Cunningham: Will he return to Oklahoma State for his sophomore season?
ADVERTISEMENT
Article continues below this ad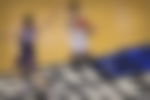 Cade Cunningham just left the NCAA Tournament in the Round of 32. Considering how this Cowboys team seemed to progressively get better during the season, there is no telling how good another year together will be for them. However, it will be foolish on Cunningham's part to not jump to the NBA.
ADVERTISEMENT
Article continues below this ad
He is guaranteed to get almost $20 million in just the first two years of his rookie contract. That security as compared to the NCAA taking away player's eligibility for even accepting a free meal is too good to pass up on.
However, there is something special that could happen with this scrappy Cowboys team. But from all angles, it looks like Cunningham's time with the team is done. The next time we see him play will be in an NBA uniform.