Gonzaga Bulldogs Star Believes Baylor Bears 'Would've Beat the Lakers' in NCAA Finals Game
Published 04/22/2021, 2:00 PM EDT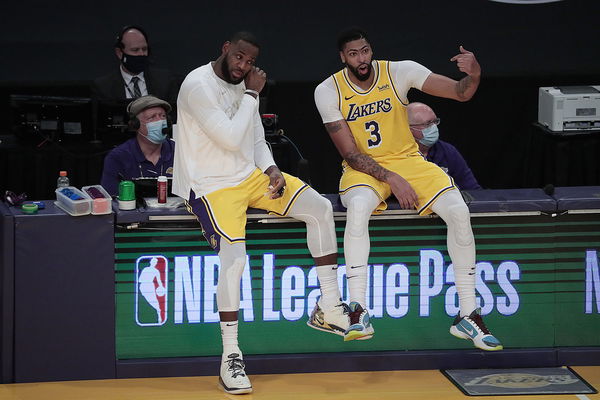 ---
---
The Gonzaga Bulldogs had one of the greatest seasons in NCAA history. However, it won't be remembered as such because they didn't win the title. But outside the championship game, the Bulldogs won every game they were in. This includes one of the best games of the tournament when the Bulldogs beat the UCLA Bruins in the Final Four.
ADVERTISEMENT
Article continues below this ad
But they still fell short to the Baylor Bears in the finals. What was worse is the fact that the Bears absolutely dominated that game. The Bulldogs had one of the best offenses in NCAA history, and the Bears made it look ineffective. They bullied the Bulldogs and won the championship game relatively easily.
ADVERTISEMENT
Article continues below this ad
Gonzaga's Corey Kispert had an especially disappointing showing in that final game. However, he feels that the Bulldogs didn't stand a chance anyway as the way the Bears played that first half would have been good enough to topple the LeBron James and Anthony Davis led LA Lakers. Yes, the defending champions of the NBA.
"I was in the mindset that it didn't matter what happened… It definitely didn't help that Baylor would've beat the Lakers in the first half of that game. They were just really that good."
Gonzaga Bulldogs: Does Kispert believe in what he is saying?
ADVERTISEMENT
Article continues below this ad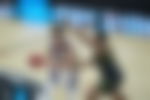 Corey Kispert was on the court the night the Gonzaga Bulldogs fell short to Baylor. He is the man that can best describe how tough that game was. But the comparison with the LA Lakers might just be too tall. Everyone is well aware of the gulf in talent at the NBA level and the college level.
ADVERTISEMENT
Article continues below this ad
College players don't regularly go in and dominate the NBA. It would be a tall order to expect the champions of the NCAA to beat the champions of the NBA, especially when the NBA Champions have two of the best players in the entire league. But anything can happen in one game of basketball, and Kispert knows the effort Baylor played with the best. Maybe some performances just can't be overcome.
Trending Stories