Grant Hill Reveals How Mike Krzyzewski Predicted Duke Blue Devils Would Win 1991 National Title
Published 05/31/2021, 5:30 PM EDT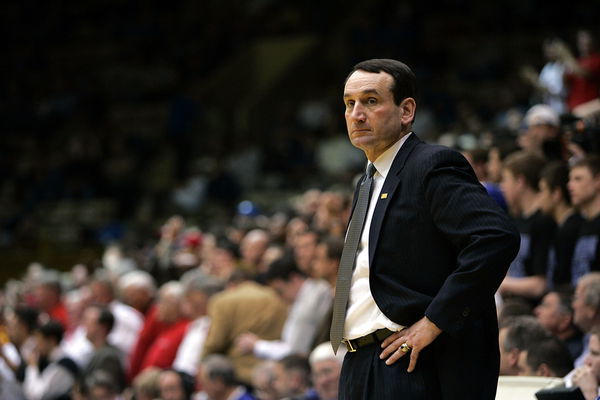 ---
---
The Duke Blue Devils appointed Mike Krzyzewski as their head coach back in 1980. Since then, he has brought in five national titles for the college. His first championship with the Blue Devils is arguably his most iconic one, which they won back in 1991.
ADVERTISEMENT
Article continues below this ad
Hall of Famer Grant Hill was part of that legendary Duke team. In a recent interview, he explained how Coach Krzyzewski predicted they would win that title way before they started the season. It happened during their first meeting as a team before the 1990-91 season began.
He said, "Coach K goes to the board, and he puts on the board 1991 national champions. And I'm thinking does he not know that UNLV (is still a thing)? They just beat us and they have everybody back. Larry Johnson, Stacey Augmon, Greg Anthony, all these guys are back. When I'm looking around the locker room, I don't know if I believe it. Is he in the right frame of mind? I didn't see it at that moment."
ADVERTISEMENT
Article continues below this ad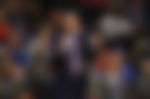 Looking back at Duke Blue Devils' outstanding 1991 championship run
When Coach K wrote that, he may have got his players confused and some may have also ridiculed him. But he had a vision for Duke, and he had faith in his players. They lost in the national final to UNLV in the previous season in a 30-point blowout so they wanted to bounce back strongly.
ADVERTISEMENT
Article continues below this ad
After an 11-3 record, the Blue Devils finished as the ACC champions, but they entered the NCAA tournament ranked #6. Despite clearly not being the favorites, they stormed into the Final Four on the back of four straight impressive wins.
The Rebels were undefeated with 34 wins in 34 games. So many feared their run would end here as they were up against UNLV in a rematch of last year. After being down by two at halftime, the Blue Devils had a strong second half to win the game 79-77 in a stunning upset. With that win, they had all the momentum they needed to pull off another win in the National Final.
ADVERTISEMENT
Article continues below this ad
The Blue Devils beat the Kansas Jayhawks in the final by seven points, to get their first ever NCAA tournament title. 11 years since his appointment, Coach Krzyzewski finally got his first big triumph and there began a college basketball legacy.
WATCH STORY HERE – Five Greatest Michael Jordan Moments in NCAA Basketball