Have the Recruiting Strategies of the Kentucky Wildcats and the Duke Blue Devils Backfired this Season?
Published 12/09/2020, 3:02 AM EST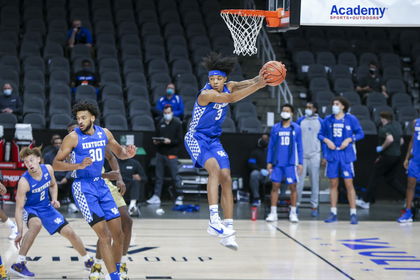 ---
---
The Kentucky Wildcats and the Duke Blue Devils have had uncharacteristically rocky starts to this season. Both teams are considered to be amongst the greatest college teams in NCAA basketball history. They have championships, superstar alumni, and are easily the colleges children coming out of high school covet a scholarship from.
ADVERTISEMENT
Article continues below this ad
ADVERTISEMENT
Article continues below this ad
Like every year, both the teams got to load up with the cream of the 2019 recruiting class. While Duke snagged four five-star recruits and two four-star recruits, Kentucky was similarly aggressive. They got two five-star recruits and four four-star recruits. However, the results are yet to come.
Duke is 2-2 this season, while Kentucky is having the worst start to a season in a long time with a 1-3 record. Kentucky has already been booted from the Top 25, and Duke can expect their name gone if this week turns out bad. But why is this?
Kentucky Wildcats and Duke Blue Devils struck hard because of COVID
ADVERTISEMENT
Article continues below this ad
While every team is struggling from COVID, these freshmen lineups are struggling more than the others. They don't have the years of chemistry with their teammates. The best teams in the country like Gonzaga, Baylor, and Iowa included recruits within an already established core. Kentucky and Duke are always the schools that get the best talent, but the chemistry is what stops them.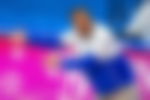 Constantly changing lineups will not result in regular success like what the Villanova Wildcats see nowadays. They don't have one-and-done players that use the NCAA system to feed their NBA career. Duke and Kentucky are known to be programs with coaches that can make you NBA ready. While they have won titles with this strategy, this year it cannot work.
ADVERTISEMENT
Article continues below this ad
Losing a lot of pre-season to build chemistry, playing without an energetic crowd, and learning a new system on the fly is overwhelming for these players. That is why Kentucky is struggling more than Duke right now. They have more recruits to integrate into the fabric of their team. Hopefully, they manage this soon because it isn't looking too good for either historic program.