'Have To Put Yourself In A Position To Win'- Duke Blue Devils Head Coach Unhappy With Loss To Louisville Cardinals
Published 02/28/2021, 2:00 PM EST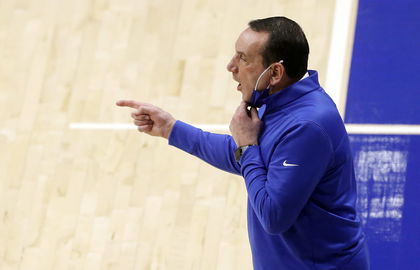 ---
---
The Duke Blue Devils slumped to an overtime loss to the Lousiville Cardinals, allowing the Cardinals to complete a season sweep over Duke. Coach Mike Krzyzewski has had a hard time dealing with his team this season. The usually dominant Duke were massive underachievers this season.
ADVERTISEMENT
Article continues below this ad
Their push to make the NCAA Tournament will be severely affected by this loss. However, it is hard for everyone to blame Duke much when they lose in OT against a team better than Coach K did have his comments about the loss, and believes maturity was the key.
ADVERTISEMENT
Article continues below this ad
"Their athleticism and maturity knocked us back. I thought we really fought the rest of the way at a high level and you have to put yourself in a position to win."
The Blue Devils fill their team with top recruits every year who usually leave for the NBA after one season. They have had stars like Zion Williamson in recent years. However, the high talent wasn't enough this year.
Duke Blue Devils: How do they rebound from this season?
With the regular season all but over, it does not look like the Duke Blue Devils will be in the post-season this time around. While two wins in their next two games could help their case, it seems increasingly hard now. This will be a bad year for Mike Krzyzewski and the rest of the Blue Devils. But they need to move on from it.
ADVERTISEMENT
Article continues below this ad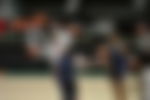 It is unclear how many of their freshmen will be declaring for the NBA Draft at the moment. The only name we know of for certain is Jalen Johnson. Johnson dropped out of the team to focus on his NBA training. Top prospects like BJ Boston and Terrence Clark are also expected to declare for the 2021 NBA Draft.
ADVERTISEMENT
Article continues below this ad
Coach K lamented maturity, but it is a problem his recruiting has created. Keeping the team very young every year has had its drawbacks and this season is an example of it. As experienced teams handled the season better, blue-bloods like Duke have to lick their wounds for next season,