HILARIOUS: Baylor Bears Coach Reveals Odd Summer Activity With Gonzaga Bulldogs Coach
Published 04/28/2021, 7:30 PM EDT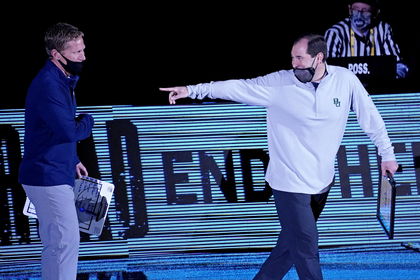 ---
---
The NCAA hosted the 2021 March Madness in the Indianapolis bubble because of the ongoing COVID-19 issues. Forced to be in a bubble for a month, players and coaches had to pick up new hobbies to spend time with. While his players might have played video games, Baylor Bears head coach Scott Drew was playing pickleball.
ADVERTISEMENT
Article continues below this ad
The best part about his pickleball story is that his partner was Gonzaga Bulldogs' head coach Mark Few. These pickleball team-ups helped them to develop a strong friendship. Despite being rival coaches, they share a great relationship.
During a recent podcast, Drew spoke about how a hectic summer would hamper their pickleball plans. He said, "Coach Few and I aren't gonna get in sufficient pickleball this summer, that's for sure… We were an undefeated team; we were great partners. So till someone can beat us, we're both champs."
ADVERTISEMENT
Article continues below this ad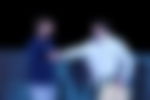 In the Indianapolis bubble, Few and Drew were undefeated as pickleball partners and since then are yet to lose a game together. This bond helped their relationship to grow spiritually, too. "We have a great relationship," Drew said during the tournament. "We started texting each other and saying a prayer for each other's teams before the games in the tournament."
Revisiting the Baylor Bears triumph over the Gonzaga Bulldogs
The Gonzaga vs Baylor NCAA tournament game was a highly anticipated game. They were scheduled to play early in the regular season, but COVID-19 issues led to the game being canceled. There was no rescheduling either, so fans were upset. Finally, on April 5, exactly four months after their canceled game, the Bears faced the Bulldogs in the Final.
The Bulldogs came in as the favorites after being unbeaten all season. The Bears had lost a few games, and very few expected them to reach all the way to the final. But that only motivated them more.
ADVERTISEMENT
Article continues below this ad
Right from tip-off, the Bears attacked strongly on both ends. The Bulldogs had never witnessed such athleticism and spirit before and were stunned. They had no answer as the Bears kept piling on the points. Whenever they tried to make a comeback, Baylor would answer back with two buckets.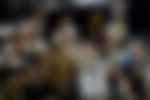 The Bears eventually won 86-70 to win their first-ever NCAA tournament title. It was a historic win and beating an undefeated team in the final only made their run sweeter.
ADVERTISEMENT
Article continues below this ad