How the Baylor Bears Overcame A Grizzly Basketball Scandal To Become NCAA Champions
Published 04/06/2021, 10:13 AM EDT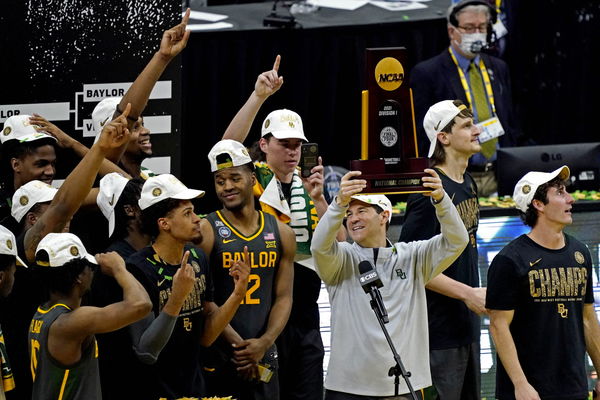 ---
---
The Baylor Bears have finally brought an NCAA Championship to the state of Texas. It has been a long 50+ year wait for the Lone Star state, but Scott Drew and his boys have finally done it. Nobody would have pegged the Bears to be the ones to achieve this, especially after what happened to the program in 2003.
ADVERTISEMENT
Article continues below this ad
Former NCAA Champion with Duke, Jay Williams narrated the story of one of the darkest scandals in NCAA basketball history, which saw a Baylor Bears' player be shot to death, and another be incarcerated.
ADVERTISEMENT
Article continues below this ad
"Back in June 2003, June 12th. There was a murder on Baylor's basketball team. Patrick Dennehy died, he got shot. He was shot by his teammate, Carlton Dotson, which led to a basketball scandal at Baylor. Their head coach around that time was a guy named Dave Bliss.
"Dotson pleaded guilty to murder and was sentenced to a 35-year prison term. Then they started investigating the team for drug use, improper payment. Sanctions pretty much crippled this team until 2008, when they had their first winning season."
Williams went on to praise Scott Drew for being the man behind this turnaround. "To be able to bounce back from something like that. To get this team to where they are in 2021 speaks volumes about how Scott Drew has revamped this program and deserves so much praise."
ADVERTISEMENT
Article continues below this ad
Baylor Bears: Scott Drew and his influence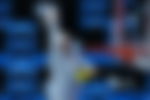 The Baylor Bears were a team that nobody wanted to be associated with after the incident in 2003. However, Drew accepted the job even when the team was under severe sanctions. Recruitment was affected, as the team couldn't freely offer scholarships to high school recruits.
ADVERTISEMENT
Article continues below this ad
Along with that, there were restrictions put on the number of games the Bears were playing every season. Despite this, Drew managed to get a winning season out of them by 2008. He hasn't had a season below a .500 win percentage ever again.
The Bears have been top contenders in the NCAA for a few seasons now. Many expected them to win the 2020 NCAA Title, but COVID scrapped the tournament. But they got to the promised land in 2021 and drew delivered on a promise he made when he joined the team. He brought them a national championship, against all odds.