INSANE: 18-Year-Old to Play NCAA Basketball and Baseball for College in Rare Two-Sport Commitment
Published 05/11/2021, 2:54 PM EDT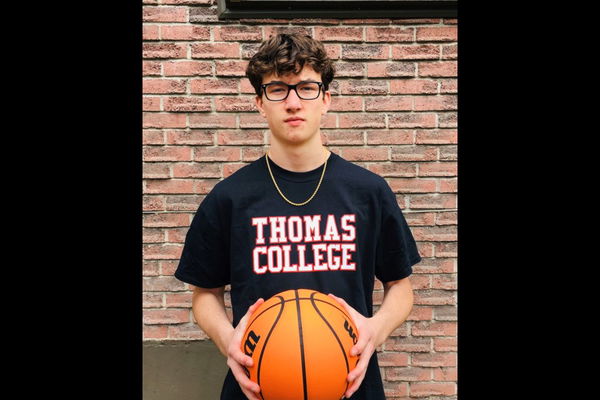 ---
---
Playing NCAA basketball is a tough job, and very few players get the opportunity to do so. One has to dedicate a lot of time to the sport and the rest to their studies. But in a rare feat, Wyatt Thompson, an 18-year-old from Canada, will play baseball alongside NCAA basketball.
ADVERTISEMENT
Article continues below this ad
Despite being from Canada, Thompson is going all the way to Maine for college. He was looking around for a college that would offer him the opportunity to play both sports and Thomas College in Waterville, Maine, answered his call. "It's been my goal since I started playing sports and seeing college players on TV," Thompson said.
"I've always talked with my friends about being able to play college basketball, so to be able to make it a reality is what I've always wanted."
ADVERTISEMENT
Article continues below this ad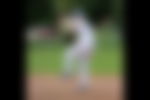 But he isn't here on an athletic scholarship. The 18-year-old has earned an academic scholarship is going to study finance at Thomas College.
While Thompson may be better at baseball, he plans to pursue basketball professionally instead. His course will help him with his off-court plans, as he hopes to work as a trader, investment banker, or portfolio manager.
Looking back at other two-sport athletes who also played NCAA basketball
Thompson is only playing at the D-III level. But there have been other players who have also excelled in two sports at a higher level. One of the most famous examples is Bob Gibson, who played for the Creighton Bluejays .
Similar to Thompson, Gibson also played baseball alongside basketball, but at the D-I level. He represented the Bluejays from 1955 to 1957 and was one of their best players.
In his 3 seasons in Omaha, he averaged an impressive 20.2 points per game while shooting 50% from the field. He then played a year with the Harlem Globetrotters before joining the MLB where he had a Hall of Fame career.
ADVERTISEMENT
Article continues below this ad
Another iconic player who played two sports was Charlie Ward. He played football alongside basketball and clearly excelled more in the former.
He won the Heisman Trophy playing football and had a mediocre basketball career averaging 8.1 points per game for the Florida State Seminoles.
After playing 4 seasons in Florida, he chose to go to the NBA instead of the NFL, where he played for over a decade. Wyatt Thompson may not be making similar waves but he will hope to do his best for Thomas College.
ADVERTISEMENT
Article continues below this ad