Insider Details Indiana Hoosier Chase of Boston Celtics' Coach Brad Stevens
Published 04/18/2021, 9:52 AM EDT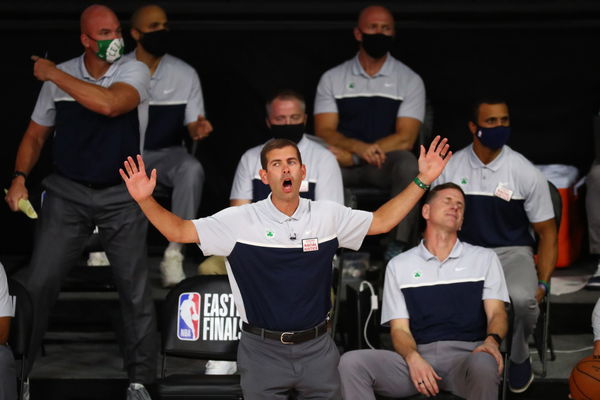 ---
---
Brad Stevens is one of the best coaches in the NBA right now. While he has had a tough season in Boston this year, he has taken the team to three of the last four Eastern Conference Finals. Whether one thinks that the Eastern Conference is easier, that is a tremendous feat for Stevens to have achieved with the relatively young team he has had.
ADVERTISEMENT
Article continues below this ad
Grooming young talent has always been Brad Stevens' specialty. His tenure as the head coach for Butler University proved it. He took the small Indiana college to an NCAA Tournament final, but it seems the biggest college from the area wanted him. The Indiana Hoosiers were looking at Stevens to be their new coach, and Adrian Wojnarowski has revealed the massive contract Stevens was offered.
ADVERTISEMENT
Article continues below this ad
"Indiana was ready to offer him seven years, seventy million dollars. But he did not entertain him. Leaving the Boston Celtics for a college job just doesn't make sense. He's in the high 6-7 million range, anyway. They ended up hiring Knicks assistant Mike Woodson, but obviously not the same at that number."
Brad Stevens: Did he make the right decision?
Brad Stevens made his way into the NBA after being the coach for Butler University and taking the small program to NCAA Tournament glory. While he would lose to UConn Huskies, led by his current point guard Kemba Walker, in the 2011 NCAA Tournament Finals, he made a big impact on Indiana sports.
ADVERTISEMENT
Article continues below this ad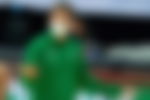 Coaching the Boston Celtics is always going to be the better job. If Stevens was towards the end of his NBA career or struggling in the league, it still would have made sense for him to make the move. But he is still a young coach with a lot to prove in the NBA. He shouldn't jump the gun and return to the NCAA.
ADVERTISEMENT
Article continues below this ad
The Hoosiers would be the only job Stevens would take if he was leaving the NBA. It is his hometown team, and he is still beloved in the area for his heroics with Butler. Maybe he does coach the Hoosiers in the future.