Iowa Hawkeyes' Luka Garza Believes NCAA Should Join NFT Movement So Student Athletes Can Get Paid
Published 05/20/2021, 9:20 AM EDT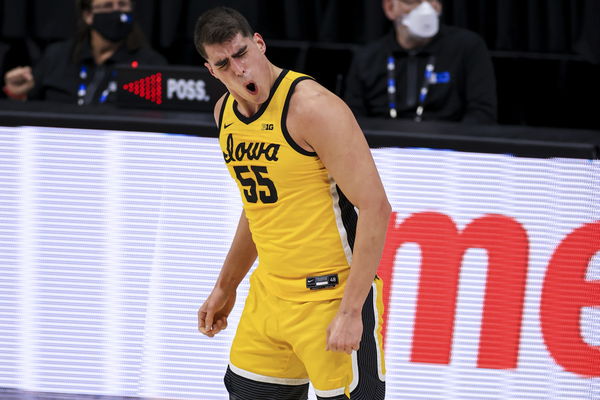 The NCAA has often been criticized for not letting student-athletes get paid. Many players like LeBron James have branded them as corrupt for doing so. While the restrictions have been eased recently, Iowa Hawkeyes star Luka Garza is here with an excellent solution.
ADVERTISEMENT
Article continues below this ad
Last month, Garza became the first NCAA basketball player to have his own NFT. The card sold for over $40,000 and most of the proceeds went to charity. While that was a one-time project, he has now started his own NFT group. Through the group, he wants changes in laws that allow student-athletes to monetize themselves. And he is suggesting that the NCAA join the NFT movement to help do so.
He said, "I think that's the biggest draw to it is for the NCAA, we're creating a new revenue stream that we don't have to take away. We won't have to get a salary from the university."
ADVERTISEMENT
Article continues below this ad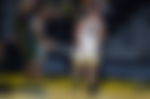 "We won't have to bother any of the advertisement deals they already have or the TV contract they have. That's still theirs but this is a way that we can make money for ourselves with not even touching the NCAA's money and what they've been able to do."
Through the NFT group, Garza doesn't only want to help athletes. He is also aiming to aid artists, musicians, and designers. He is using his economics major knowledge to help his colleagues and also bring a change for the future.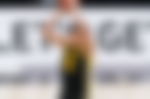 What's next for Luka Garza?
ADVERTISEMENT
Article continues below this ad
After a successful NCAA basketball career, Garza is now preparing to enter the NBA. He declared for the 2021 NBA Draft and despite the success he had; he is projected to be a late second-round pick.
The increasing preference for younger prospects plus Garza's lack of athleticism hurts his draft stock. However, he is already equipped to be a great rotational piece for any team in the league. He can shoot the ball from anywhere on the court, and can also score in the post. There are also some concerns about his defense, but one can expect him to work on that as he enters the NBA.
ADVERTISEMENT
Article continues below this ad
Garza will be a solid addition to any contending team and can give them the offensive push off the bench. Fans will be eager to see where the reigning National Player of the Year lands in the draft.