Jay Bilas Breaks Down Why the USC Trojans 'Never Had A Chance' Against Gonzaga Bulldogs
Published 03/31/2021, 12:08 PM EDT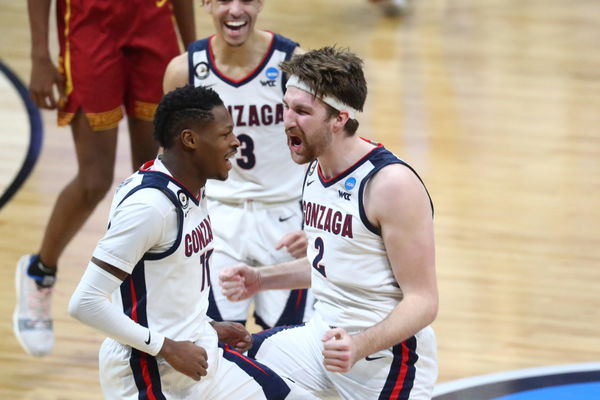 ---
---
The 2020-21 Gonzaga Bulldogs may go down in history as one of the greatest team's ever assembled in the NCAA. After all, they are going to be only one of 6 teams in the tournament's history to win it after having an unbeaten regular season.
ADVERTISEMENT
Article continues below this ad
The Bulldogs have had 27-consecutive wins with double digits, with the latest coming against the USC Trojans in the Elite Eight. The Bulldogs comfortably beat down the best interior defending team in the country to book a berth into the Final Four. NCAA Analyst Jay Bilas never saw the Trojans beating the Zags.
ADVERTISEMENT
Article continues below this ad
"It's an amazing thing to watch Gonzaga play because they move the ball and move themselves. Against USC's zone, they never panicked. They got the ball in the middle of it, their passing was excellent in the first half, and USC never led in the game and never had a chance."
He added, "USC is one of the best interior defense and shot-blocking teams in the country. They blocked 0 of Gonzaga's shots. They only give up 24 points in the paint on average, and the high they've given up this year is 36 points. Gonzaga had over 30 with two minutes left in the first half. They blew that away and Gonzaga averages close to 50 points in the paint."
Gonzaga Bulldogs: Steamrolling their way to a national title?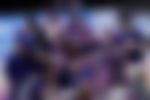 The Gonzaga Bulldogs may just be unbeatable. No team has come close to beating them this season. However, March Madness is meant to be the arena where underdogs prevail. While they are facing a low-seeded UCLA Bruins next, the Bruins have a historic rivalry with Zaga.
ADVERTISEMENT
Article continues below this ad
The Bruins already upset the Bulldogs in March Madness in 2006. However, this year the battle won't be the same. The Bruins are underdogs in either situation, but beating the Bulldogs will be very hard for this team. They have the talent and have been underrated, but the Bulldogs have four amazing NCAA players that can't be stopped easily.
ADVERTISEMENT
Article continues below this ad
If they make it to the Finals, they will face formidable opposition in either the Baylor Bears or the Houston Cougars. While the Bears would be the best shot at stopping Zaga, it seems they may just be unstoppable this year.