Kansas Jayhawks Coach Bill Self Tells Story of Joel Embiid Wanting To Be Red-Shirted After A Practice Session
Published 02/16/2021, 3:00 PM EST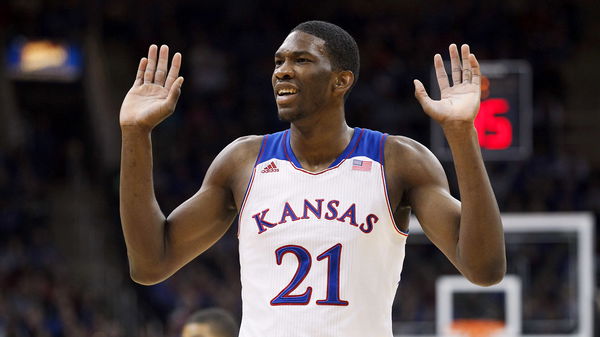 Kansas Jayhawks are one of the best programs in the country for young talent. While they are struggling this season and have fallen out of the top 25 in the nation after being ranked highly, they are still one of the most solid NCAA programs. That is mainly to do with coach Bill Self.
ADVERTISEMENT
Article continues below this ad
Self got a chance to coach current NBA MVP front-runner, Philadelphia 76ers big man Joel Embiid. He spoke about how Embiid was beaten in practice by teammate Tarik Black, who went undrafted in 2014 but had an average NBA career. Joel would proceed to ask Self to redshirt him for that season when Self reminded Embiid of his potential.
ADVERTISEMENT
Article continues below this ad
"Tarik Black was a good player, who played in the league. He was a grad transfer and Joel's in. We thought those two would share minutes. First practice, Joel's just getting his butt kicked. Tarik's just spinning him around like a ragdoll and Joel came up to me after practice and said, 'Coach, you're going to have to redshirt me.' 'No Joel, you're gonna be the first pick in the draft this year.'"
ADVERTISEMENT
Article continues below this ad
Kansas Jayhawks: Is Joel Embiid their biggest recent star?
The Kansas Jayhawks have one of the best programs in college basketball. As a result, they have furnished the NBA with a lot of talent over the years. The best Jayhawk to play in the NBA has to be former Finals MVP, Paul Pierce. But what about the talents that have come out of there recently?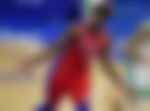 Joel Embiid was joined in the 2014 Draft Class with the actual number one overall pick and teammate, Andrew Wiggins. While Wiggins has been decidedly average, he hasn't been close to as good as the current MVP front-runner in Embiid. Other players like the Morris brothers have also come out of Kansas, but haven't had an Embiid like impact on the NBA.
ADVERTISEMENT
Article continues below this ad
Hopefully, Self and company can fix their season and see how they play next season. Kansas still has a pipeline of stars coming into the league, and coach Bill will be crucial in ensuring they are developed properly.