Kentucky Coach John Calipari Reveals How Anthony Davis Played Like Bill Russell in 2012 National Championship Game
Published 05/24/2021, 11:00 AM EDT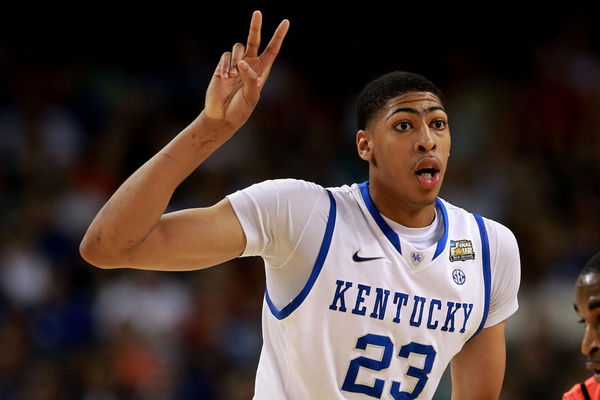 ---
---
When it comes to one and done college players, Anthony Davis is one of the best. If not, the best. He played one season with the Kentucky Wildcats where he led them to the national championship in 2012.
ADVERTISEMENT
Article continues below this ad
He dominated on both ends all year. But his offensive production took a hit in the most important game of the season. In the championship game against Kansas Jayhawks, Davis was struggling to score. Despite that, he was still the most important player for the Wildcats during that final.
In a recent interview, Wildcats coach John Calipari revealed how Davis played like Hall of Famer Bill Russell in that game.
ADVERTISEMENT
Article continues below this ad
He said, "The best part of the story about his halftime speech is he didn't know that I was even behind him. He says, 'Look, I don't know what's going on, but I can't make a basket, so you guys go do your thing and I'm going to play great defense, block shots and get every rebound. Let's just win.' But that's who he was. That was Bill Russell stuff: Don't make a basket and dominate."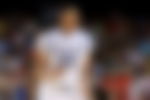 Anthony Davis successfully converted a bad offensive game into a historic defensive effort
Shooting 1-10 from the field in the biggest game of the season can ruin a career. But Davis made up for his offensive shortcomings with a defensive masterclass. He locked up Kansas' Thomas Robinson and made him go 6-17 from the field. That choked up the Jayhawks offense and slowed down their scoring.
Davis also had a team-high 16 rebounds, three steals and a whopping six blocks. As Calipari said, those are Bill Russell numbers. And just like the Celtics Hall of Famer, Davis delivered the championship for Kentucky.
ADVERTISEMENT
Article continues below this ad
Following that season, Davis received several accolades too. He won the SEC Player of the Year award and also the SEC DPOY and ROY awards too. Along with that, he did a sweep of the three National Player of the Year awards. This combination of personal accolades plus a championship season is why Davis' freshman season is regarded as one of the best ever.
Unsurprisingly, he went number one overall in the following NBA draft, and since then he is dominating in the league.
ADVERTISEMENT
Article continues below this ad