Kentucky Wildcats Match Embarrassing Team Record With Dismal Start
Published 12/07/2020, 10:04 AM EST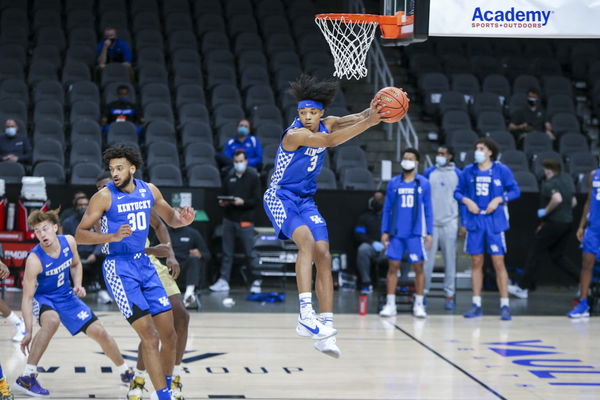 ---
---
The Kentucky Wildcats are not looking good right now. After slumping to a loss to the unranked Georgia Tech Yellow Jackets, Kentucky has gone 1-3 this season. To make matters worse, this was their third consecutive loss. The team is completely out of sync and rhythm, very unlikely for the perennial contenders.
ADVERTISEMENT
Article continues below this ad
Much of the blame has fallen on Kentucky Head Coach John Calipari, who hasn't gotten his young team on the same page yet. Most of the Wildcats' starting roster is full of freshmen, which is leading to some obvious on-court issues against more cohesive teams. This has led them to the worst start of an NCAA season in a long time.
This will be the 3rd season in Kentucky history that a ranked Wildcats team suffered 2 double-digit losses to unranked, non-conference opponents (2002-03 and 1949-50).

The last time a John Calipari-coached team was 1-3 through 4 games was 2000-01. pic.twitter.com/lZrcUs6XGg

— ESPN Stats & Info (@ESPNStatsInfo) December 7, 2020
ADVERTISEMENT
Article continues below this ad
Losing to two unranked teams by double-digits for a powerhouse like Kentucky isn't excusable. They recruited the top high school talents yet again, and yet again the results aren't on the court. Even though Kentucky hasn't won an NCAA title in a while, the team is expected to be competitive under Calipari and their start-studded recruiting classes.
Kentucky Wildcats: Where are they going wrong?
ADVERTISEMENT
Article continues below this ad
The Kentucky Wildcats may be the program most high school kids aspire to get a call from, but this season they look shambolic. They are going to be removed from the Top 25. As a result, they will have to fight their way back in. But why is it all playing out like this? What happened to a powerhouse that succeeded in recruiting?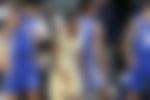 Well, the Wildcats are paying the price of recruitment. Their young players are getting outplayed by more mature teams that have settled into the game. While we have freshman teams every year, this year is different. COVID-19 meant that these players haven't gotten a chance to build the on-court chemistry required to win. The more experienced teams have that by virtue of having played together before this year.
ADVERTISEMENT
Article continues below this ad
Blame shouldn't escape Coach Calipari, who is tying career-worse stats for himself as well. The respected coach needs to show that his skills as a recruiter can translate to his tactics. While Calipari is a championship-winning coach, this season isn't proving that. Despite these early struggles, Kentucky should hopefully get going when the team gets to know each other.