Luka Garza or Ayo Dosunmu? Which Big Ten Star Will Be National Player of the Year?
Published 03/09/2021, 12:00 PM EST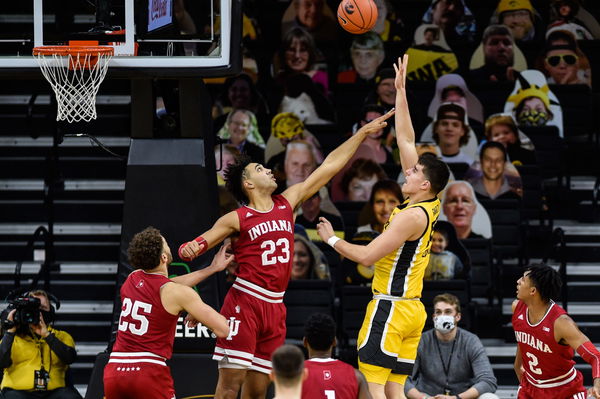 Luka Garza is looking to top off a historic college campaign with the National Player of the Year trophy. Garza hasn't ever won the trophy in his four seasons with the Iowa Hawkeyes. While he came blisteringly close last season, most publications went with Obi Toppin instead. But this year was supposed to be a sweep.
ADVERTISEMENT
Article continues below this ad
However, the Illinois Fighting Illini have been riding the Ayo Dosunmu wave. Ayo has led the Illini to a better record, but he does have a better supporting cast around him. As a result, the question of who will win the award has brought many answers, and this is what Da'Sean Butler and Rob Dauster had to say.
ADVERTISEMENT
Article continues below this ad
Butler took Ayo Dosunmu for his choice. "I gotta ago with Ayo. It was a three-way decision with Ayo, Luka, and I was really big on Jared Butler. I'm just going Ayo."
Dauster broke down why he thinks it's Garza's year.
"I think it's close. I think it's way closer than what anyone is saying it is. I've come around on Luka. He's just everything for that team. Everything has to run through him offensively. He doesn't average a ton of assists, but he is the creative outlet that they have to get touches to get shots for everybody else. If he's not getting touches off double teams, where is that offense coming from?"
ADVERTISEMENT
Article continues below this ad
Luka Garza vs Ayo Dosunmu: Who wins it this year?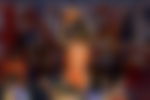 While many have completely taken Garza's side, Dosunmu has a camp of supporters. While there are also names like Jared Butler and Drew Timme in the mix, it seems like it will come down to Garza and Dosunmu. In that race, it feels like the edge will go to Garza.
ADVERTISEMENT
Article continues below this ad
Not only does Garza have a bigger role on a team comparable with Illinois, but he is also putting up historic numbers. He is averaging 23.8 points, 8.3 rebounds, and 1.2 assists. Garza is doing that on 55% efficiency. He is getting his #55 jersey retired at the end of the season. The narrative is strong with Garza.
However, this award is not a narrative award. Dosunmu's 20.9 points, 6.2 rebounds, and 5.3 assists averages are strong. However, it does look like Garza will take it this year because of the strength of his personal stats. The teams aren't far apart in the standings, so using record to justify Dosunmu's case is hard. It is a historic season for Luka Garza.