March Madness: Five of the Most Successful Coaches at the NCAA Tournament
Published 03/05/2021, 1:00 PM EST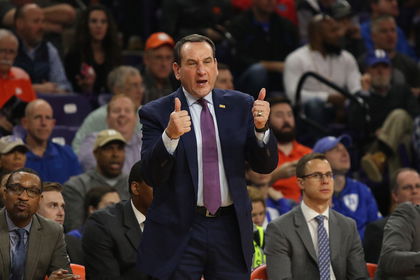 ---
---
There are many coaches in NCAA Basketball, but there are a few who stand apart from the rest. Taking a team to the March Madness tournament is no easy feat, but a few head coaches have accomplished much when it comes to top-flight college basketball in the United States. 
ADVERTISEMENT
Article continues below this ad
A college basketball head coaching job brings similar pressure to that of the NBA's. It demands a lot of involvement and coaches are often subject to a lot of scrutiny. However, some of them have been immensely successful at NCAA Tournaments, and here are the Top 5 who dominate the list. 
Five of the most winningest head coaches in March Madness
ADVERTISEMENT
Article continues below this ad
There are a lot of coaches who have racked up more than 40 wins in the NCAA Tournament, but this list is restricted to the Top 5. So here it goes:
5. Tom Izzo 
Tom Izzo has been serving as the head coach of the Michigan State Spartans since 1995. Izzo is one of the finest coaches in the Spartans' history and has guided them to eight Final Four appearances. 
Furthermore, Izzo has recorded more than 600 wins as the head coach of Michigan State and has been vastly successful when it comes to March Madness. Izzo led the Spartans to the National Championship in 2000.
NCAA Tournament wins – 52
4. Jim Boeheim
Besides ranking as one of the most successful coaches, Boeheim also tops the list as one of the longest-serving coaches in college basketball. The Syracuse Orange head coach, indeed, has one of the best success stories in NCAA.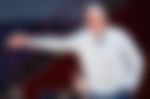 Boeheim has led Syracuse to over 30 NCAA tournaments, which is an incredible feat by itself. The Orange have made five Final Four appearances under his tenure and won the Championship once in 2003. Boeheim has recorded over 1000 wins as the head coach of Syracuse. 
NCAA Tournament wins – 55
3. Dean Smith
It is no surprise that legendary coaches follow each other on this list. The late Dean Smith coached the North Carolina Tar Heels for 36 seasons and took them to 11 Final Four appearances!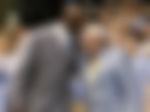 Smith won 879 games during his tenure and recorded a win percentage of 77.6%. Besides these astonishing numbers, he also helped the Tar Heels win two National Championships and 13 ACC tournaments.
NCAA Tournament wins – 65
2. Roy Williams
North Carolina is an institution that has blessed with one great coach after the other. Roy Williams took over the head coaching role of the Tar Heels in 2003, a few years after Dean Smith stepped down. Safe to say that Smith's legacy is now in good hands. 
Williams has won three NCAA Championships with the Tar Heels and has taken them to nine Final Four appearances. He will soon reach the 1000-win mark as a head coach and his success at March Madness events is incredible. 
NCAA Tournament wins – 79
1. Mike Krzyzewski
Was is it a surprise that any other coach than Mike Krzyzewski would top this list? Such is the greatness that Coach K has scaled in NCAA Basketball. The Duke Blue Devils head coach has racked up more than 1,150 professional wins and is undoubtedly an icon of the sport. 
ADVERTISEMENT
Article continues below this ad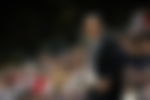 Coach K has five National Championship wins on his resume, along with 12 Final Four appearances. He is the man when it comes to finding success at March Madness as Krzyzewski will soon register 100 wins at the tournament!
NCAA Tournament wins – 97
ADVERTISEMENT
Article continues below this ad