'Masked Mamba'- Illinois Fighting Illini Guard Pays Tribute To Kobe Bryant After Big Ten Tournament Win
Published 03/15/2021, 1:30 PM EDT
---
---
Kobe Bryant was one of the most exciting players to play the sport of basketball. His tenacity and intensity were unmatched. However, he made all of that exciting because of his sensational play on the court. At his peak, Kobe was easily one of the greatest players we ever saw on the court. That kind of impact lasts and carries through generations.
ADVERTISEMENT
Article continues below this ad
Just ask Illinois Fighting Illini guard Ayo Dosunmu. Dosunmu is one of the best players in the NCAA season and is expected to get a lot of consideration for the Player of the Year awards. He won Most Outstanding Player in the Big Ten tournament, of which the Illini were victorious. Dosunmu recreated iconic Kobe photographs after the win.
ADVERTISEMENT
Article continues below this ad
The 'job not being done' is a clear reference to what the Illini are trying to achieve right now. While winning the Big Ten is a big deal, the preference for the team has to be winning the NCAA Tournament. However, if Dosunmu can channel the 'Mamba Mentality' he is talking about, the Illini might make a deep run.
Kobe Bryant: Inspiring generations
ADVERTISEMENT
Article continues below this ad
Kobe Bryant was one of the most beloved players the sport ever saw. From his playing days to his glorious retirement days, Bryant was loved by all. However, he still conducted himself as who he is. Bryant never tried to be a version of himself and truly embodied the spirit of the Mamba for his lifetime.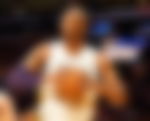 Dosunmu is one of the brightest guards in the NCAA. While he is not projected to have a Kobe-like career path, it won't stop him from representing those ideals. After all, not every top superstar today was highly ranked through their career. A combination of hard work, luck, and talent bring everyone to succeed in the NBA.
ADVERTISEMENT
Article continues below this ad
But the major takeaway here is the enduring love for Kobe. Dosunmu was not even born when Kobe started playing, yet his impact is profound. The basketball lineage that Kobe has left behind will outlive normal concepts of 'generational basketball'. Dosunmu is aiming for the stars by replicating Kobe. Hopefully, he maintains this headstrong mindset.