Michigan Wolverines Coach Compares Top Prospect Jalen Duren to Fab Five Icon Chris Webber
Published 05/07/2021, 6:00 PM EDT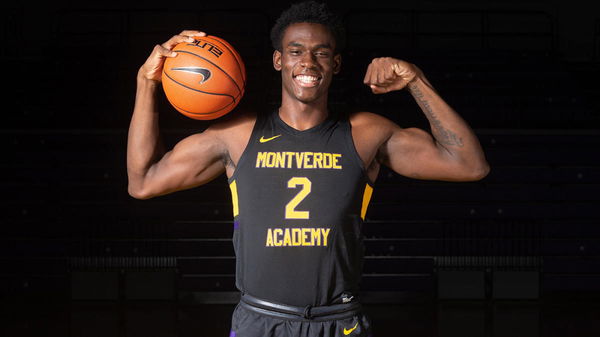 The Michigan Wolverines were one of the best teams in the country in the early 90s. They were led by their Fab Five featuring Chris Webber, Jalen Rose, Juwan Howard, Jimmy King, and Ray Jackson.
Although they never won a title together, they remain one of the most iconic NCAA basketball teams of all time. Howard is now the coach of the Wolverines, and he is eyeing to bring in a prospect who resembles his former teammate in Webber.
Jalen Duren, the #2 ranked prospect from Montverde Academy, is one of the most exciting high schoolers in the country. Many analysts and fans have compared Duren to Webber, including Howard himself.
ADVERTISEMENT
Article continues below this ad
"The first time I ever talked to him, he said that about Chris Webber," Duren said. After hearing all these reports, Duren had to check out Webber himself.
And after his research, he felt those comparisons were right. Others calling him a young Webber is a good compliment, but hearing it from Webber's former teammate makes it a lot better.
"I went and watched clips of him, and I had to agree," Duren said. "Just the way he moves and his versatility; I saw what people meant. It's an honor to get that comparison. It was cool to hear from a guy like Coach Juwan who played with him."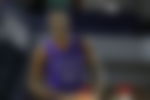 Michigan Wolverines fans eagerly awaiting Jalen Duren's decision
Being a top prospect isn't easy and Duren would know. He now has a whopping 12 offers from some of the best colleges in the country and can only pick one.
The Alabama Crimson Tide, Kentucky Wildcats, UCLA Bruins, and the Villanova Wildcats are some of the elite colleges that have sent him an offer.
ADVERTISEMENT
Article continues below this ad
He will also be considering Penn State which is the closest to home and is also the preferred destination for athletes from his previous school, Roman Catholic High School.
There's a good chance the Wolverines could land him since no one else can help Duren become more like Webber than Coach Howard.
Currently, Duren is an athletic beast who excels in the paint. Along with a great post presence, he is also a great rim protector. If he can work on his technicals, Duren could unlock his full potential as Chris Webber 2.0.
ADVERTISEMENT
Article continues below this ad
Wolverines fans will be hoping that they can bring Duren in as they hope to end their 32-year title drought. He has the ability to help them become a powerhouse once again so Howard will be aggressively pursuing Duren.