Michigan Wolverines Head Coach Juwan Howard Emphasizes Defensive Identity as Team Qualified For Elite Eight
Published 03/29/2021, 1:30 PM EDT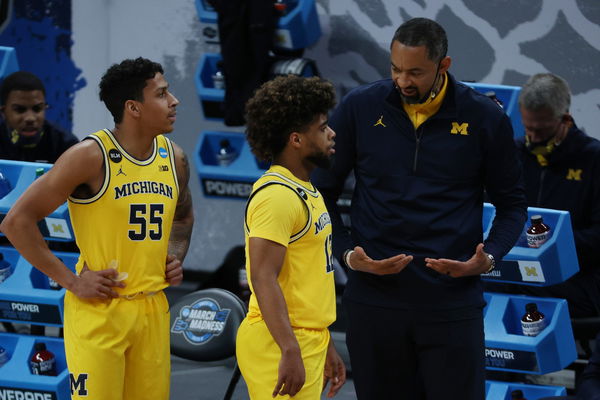 ---
---
The Michigan Wolverines are having an inspired season. Despite not being highly ranked heading into this season, the Wolverines entered the NCAA Tournament as the 2nd-best team in the nation. They have been living up to those expectations, as they are the only team from the Big 10 to still be in the tournament.
ADVERTISEMENT
Article continues below this ad
The Wolverines booked a berth in the Elite Eight after a win over the Florida State Seminoles. It was an 18-point win, with the Wolverines holding the Seminoles to a paltry 58 points.
This included a horrendous free-throw shooting performance by Florida State, shooting 25% of their shots from the line. Howard commented on their defense after the game.
ADVERTISEMENT
Article continues below this ad
"Defense has been one of our staples of our identity. As far as on the offensive end, we have habits on how we developed it last year when I first arrived, and when we returned to the campus in June.
"First thing that we met as a staff, and then also the first meeting when we were able to have our first official practice, we talked about how we're going to be a better defensive team.
"A lot of drills that we worked on were based on developing that defensive prowess, where we can, of course, be disruptive on the ball and then off the ball."
Michigan Wolverines: Can they make a title run?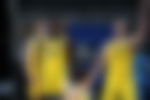 The Michigan Wolverines may not have entered looking to be champions, but they are too close to the title now to not care. They will be facing the UCLA Bruins in the Elite Eight, one of the lowest-seeded teams still in the tournament.
ADVERTISEMENT
Article continues below this ad
However, the Bruins have proven they are still the elite team from last season in their March Madness run.
The Bruins scored 88 points in their upset win over the Alabama Crimson Tide. However, it will be hard to find that same offensive proficiency against Howard and the Wolverines. They have been proving how elite they are defensively time and time again.
If Michigan beats UCLA, they will be facing the winner of the Houston Cougars and the Oregon State Beavers. They are very close to getting a title that has forever eluded their program. Howard didn't get it done as a player, but he may get it done in his first year as a coach.
ADVERTISEMENT
Article continues below this ad