'Might Not Have Had the Viewership': Baylor Bears Coach Explains Why Cancelled Game Against Gonzaga Bulldogs in December Was for the Best
Published 04/29/2021, 6:00 PM EDT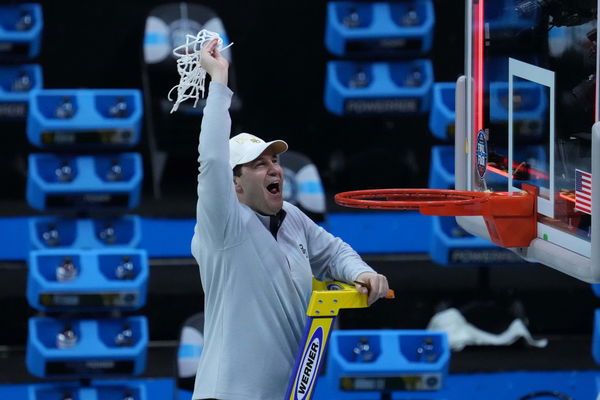 ---
---
The Baylor Bears defeated the Gonzaga Bulldogs in the final of the 2021 March Madness earlier this month. It took place exactly four months after their initial battle, which was supposed to be in December. But due to COVID-19 related problems, the teams called off the game.
ADVERTISEMENT
Article continues below this ad
At that time, many fans were upset because of the cancelling. Two of the best teams in the country not playing is a huge miss for any college basketball fan. While at that time the coaches would have been upset too, looking back at it, Baylor coach Scott Drew believes it was for the best.
"We were supposed to play Gonzaga on December 5," Drew said in a recent podcast. "Game gets cancelled, and we both made an agreement because of COVID, that if God chooses to play this game on April 5, we're both good with that. But if we played on December 5, might not have had the viewership. Number one viewed game about 17 million (viewers). Most viewed since 2019 NBA Finals Game 6."
ADVERTISEMENT
Article continues below this ad
As they kept on winning games, the frustration of the cancelled game only increased. So finally when these two teams met in the final, fans got their long-awaited duel finally. That is why it had such historic viewership numbers.
Baylor Bears vs Gonzaga Bulldogs final lived up to the hype
ADVERTISEMENT
Article continues below this ad
On April 5, Baylor took on Gonzaga in the final, with both teams fighting for their first ever NCAA title. The Bulldogs finished as the runner-up just a few years back, so they didn't want to repeat that. As for Baylor, it was their first ever final. Despite it being uncharted territory, the Bears came in with the perfect mentality into the game.
Right from tip-off, the Bears' energy caught the Bulldogs by surprise. They got an early lead and never gave it up. Gonzaga had no reply for their athleticism and physicality and looked defeated. The Bears were ruthless until the end and kept piling on the points to win 86-70.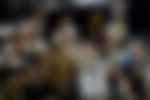 Despite their inefficient shooting, Baylor won the game with their amazing defense and hustle. Gonzaga was lacking in that department and that cost them the title. Although it wasn't the expected result, the final lived up to all the hype it promised.
ADVERTISEMENT
Article continues below this ad