'My Dream Place': Kentucky Wildcats New Arrival Excited to Play at Historic Rupp Arena
Published 04/14/2021, 6:00 PM EDT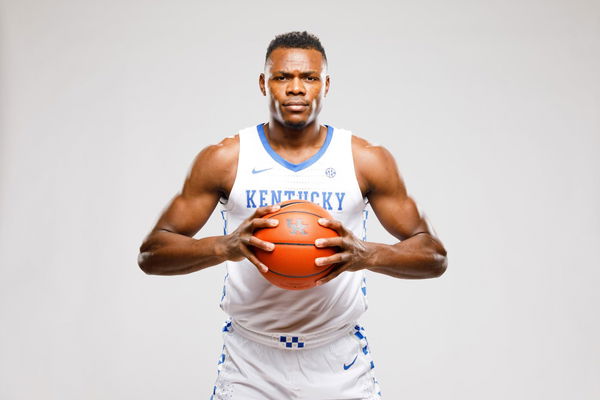 The Kentucky Wildcats had a shocking 2020-21 season. They missed out on the NCAA tournament for the first time since 2013 and had a losing record for the first time since 1988-89. Needless to say, they needed some big changes for the 2021-22 season.
ADVERTISEMENT
Article continues below this ad
The Wildcats have recognized it and started making amends right from January. They brought in Oscar Tshiebwe, who transferred from West Virginia Mountaineers. After sitting out for months, the Congolese youngster cannot get started with the Wildcats. He left the Mountaineers for personal reasons and is now excited to live out his dream.
"I'll be so happy to step on the court in Rupp Arena," he said. "That's my dream place, playing basketball. I'll be so happy and I can't wait to show these people what I can do to help this team."
ADVERTISEMENT
Article continues below this ad
The Rupp Arena is a legendary arena, which has been home to four of the Wildcats' NCAA triumphs. After opening in 1976, former coach Joe B. Hall led the Wildcats to the 1978 NCAA tournament title, to mark the beginning of a new era for Kentucky basketball. This legacy is the reason Tshiebwe is excited to make his debut at the Rupp Arena.
Oscar Tshiebwe reveals the Kentucky Wildcats were always his first choice
After announcing his decision to leave the Mountaineers, Tshiebwe had only one destination in mind: Kentucky. He revealed how he was excited right from his initial conversations with Coach John Calipari.
ADVERTISEMENT
Article continues below this ad
He said, "I wanted to talk to Coach Cal. That's the place I wanted to go. When I heard that Coach contacted me, I said, 'Yes!' The first thing I asked him was, 'Do you still have a scholarship for me?' Coach said, 'We have your scholarship. Come on, son.' I was like, 'Yes!'"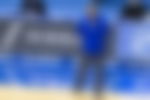 After playing one and half seasons with the Mountaineers, Tshiebwe left to embark on a new journey. He wasn't bothered about the Wildcats' struggles because he knew it was only temporary. They are perennial contenders and are definitely going to bounce back stronger. Tshiebwe's arrival only makes them stronger.
ADVERTISEMENT
Article continues below this ad
In the 41 games he played at WVU, he averaged 10.6 points and 8.9 rebounds per game. He will be a solid big man for the Wildcats in the upcoming season, and will have a huge impact on both ends of the floor for them. This is a solid signing for the Wildcats.