WATCH: Northwestern Wildcats Guard Blocks Shot With Patented LeBron James Maneuver
Published 02/14/2021, 12:21 AM EST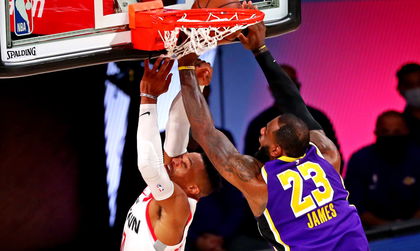 ---
---
LeBron James had the highlight play of one of the greatest NBA Championship wins of all time when he pulled off a chase-down block on Andre Iguodala. That move has been common in basketball, but LeBron has made the move become more than just a regular block. Every time someone pulls it off as LeBron did, it is something to talk about.
ADVERTISEMENT
Article continues below this ad
Chase Audige is a young guard for the Northwestern Wildcats and lived up to his name by pulling off a chase-down block in the game between the Wildcats and the Rutgers Scarlet Knights. While he didn't lead his team to a win, it was a highlight moment from a packed slate of Saturday night games.
ADVERTISEMENT
Article continues below this ad
The Wildcats would lose the game by 14-points and would just score 5o points. However, their defense had a good game as they let 64 points in, holding Rutgers to under their season average.
LeBron James: Got the chase-down block back in vogue?
LeBron James is one of the primary reasons that players nowadays perfect the chase-down block. If there is any athletic player that can jump up from behind a player and swat shot against the backboard, they should do it. It is the best form of defense on fast-break situations and sometimes can be a game-changing black.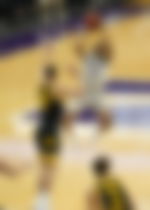 Chase Audige showed massive amounts of effort in going back to make sure he can block that shot. However, the Wildcats would still fall to their 12th loss this season.
ADVERTISEMENT
Article continues below this ad
They have managed only 6 wins this season, and four of them came in the first few weeks of the season. This team has struggled to be competitive in the Big 10 this season.
The Northwestern Wildcats are a good team that may have a great season next year. Thankfully, they have no graduating seniors on the team.
ADVERTISEMENT
Article continues below this ad
Along with that, not many of their players are considered to be declaring for the 2021 NBA Draft. If their players can do more LeBron James-esque stuff, maybe next season is a brighter spot to look forward to.