LeBron James Lauds Gonzaga Bulldogs- Says He Loves the Way They Play
Published 12/05/2020, 4:00 PM EST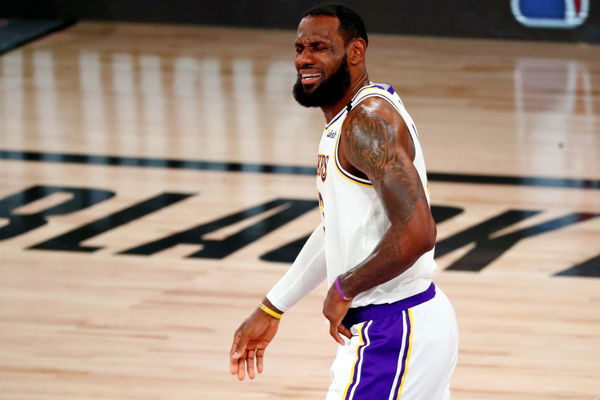 ---
---
LeBron James was full of praise for the Gonzaga Bulldogs on Twitter. The Zags are considered the best college basketball program in the country and are currently ranked #1 in the rankings.
ADVERTISEMENT
Article continues below this ad
They will have a massive clash with #2 ranked Baylor tomorrow, but King James seems to have picked his side already. James is known to be against the draconian practices of the NCAA that don't allow athletes to get paid.
He skipped college and went to the NBA back in a time where that was still possible. However, that doesn't mean that LeBron is completely out of touch with NCAA basketball.
ADVERTISEMENT
Article continues below this ad
In fact, he proved that he is following this season by praising the Bulldogs, calling them tough, and saying that he loves how they play.
They tough!!! Love the way they play. Amazing pace on makes or misses, ball movement, some dogs and guys that just know how to play the game! And of course they beyond well coached! He's the truth!! The shiznit

— LeBron James (@KingJames) December 4, 2020
The Wildcats remain undefeated this season and will look to come away with a win when they face the #2 ranked Baylor Bears. They are easily the best college basketball team on paper this season. However, they still have a lot to prove.
LeBron James and NCAA Basketball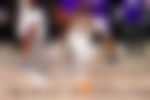 LeBron went to the NBA straight out of high school. However, that was because his talent allowed him to be picked number one with no college experience.
ADVERTISEMENT
Article continues below this ad
NCAA Champion Carmelo Anthony went a few picks after the complete novice LeBron. However, James had said in the past that if there was any college team he'd play for, it'd be Ohio State.
LeBron and his agency, Klutch Sports, have criticized the NCAA multiple times. The NCAA notoriously tried to introduce what people called 'the Rich Paul rule' last year. That would limit people like Paul from managing college athletes for the lack of a college education.
LeBron jumped NCAA basketball, but his son Bronny may not. While the proposed rule changes should allow Bronny James to jump to the NBA from school, but the rule still requires you to spend one year in college for now. Good thing Bronny already has options from colleges like Kentucky.
ADVERTISEMENT
Article continues below this ad
LeBron rooting for Gonzaga this season must be reassuring to the players, as some will join LeBron in the league. Hopefully, LeBron enjoys a long enough second wind in his career to help induct the next generation.