NCAA Analyst Believes Evan Mobley Can't Match Up To Cade Cunningham On NBA Draft Boards
Published 03/02/2021, 3:00 PM EST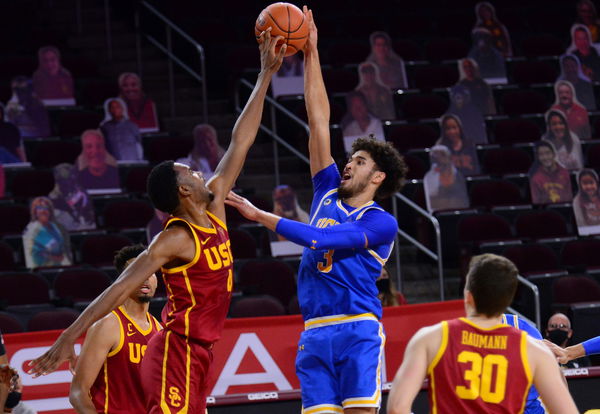 ---
---
Cade Cunningham is a superstar waiting to be made. Or that is what everyone thinks he is. The combo guard coming out of Oklahoma State is expected to be the next big thing in the NBA and his play in the NCAA has proven it so far. He has taken his OSU Cowboys into the top 15 of the AP Poll, and they will be hoping to make it to the NCAA Tournament.
ADVERTISEMENT
Article continues below this ad
However, the end of the season means talk on the NBA Draft will heat up. While Cunningham is almost unanimously number one, some people have been suggesting USC Trojans big-man Evan Mobley go first. NCAA Analyst Rob Dauster broke down why Mobley won't cross Cunningham on any draft boards.
ADVERTISEMENT
Article continues below this ad
"I think he would probably still go number one. I think I would absolutely take him number one, I think you have to. Evan Mobley, but there's a certain ceiling to what Evan Mobley can be. He is not a guy that can dominate a game with the ball in his hand. At the NBA level, you can have a great player playing the role that Evan Mobley does. I see him becoming anything between Bam Adebayo or Anthony Davis when it comes down to it."
Cade Cunningham: Solidifying his position as the top draft pick?
Cade Cunningham is an absolutely sensational talent. He put that on full display a few days ago when he scored 40-points on rivals Oklahoma Sooners. While the Cowboys are caught up in some issue regarding their eligibility status for the tournament, Cunningham has more than established himself as the top prospect in this draft.
ADVERTISEMENT
Article continues below this ad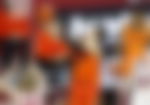 Even if some player was to have a breakout performance in the tournament, it seems like Cunningham's spot is safe. The talent he brings to the modern NBA is far too valuable for any team to pass up on. Most NBA teams may even try to move other pieces to accommodate Cunningham.
ADVERTISEMENT
Article continues below this ad
Mobley is a fantastic player and could be a superstar as well. However, Cunningham is the safer pick with his more NBA-friendly play-style. Mobley is definitely a modern NBA center, but may have to work a lot more to find his niche in this league.
Trending Stories