NCAA Analyst Cautious About Tommy Lloyd Transitioning From Assistant Coach To Head Coach
Published 04/17/2021, 6:30 PM EDT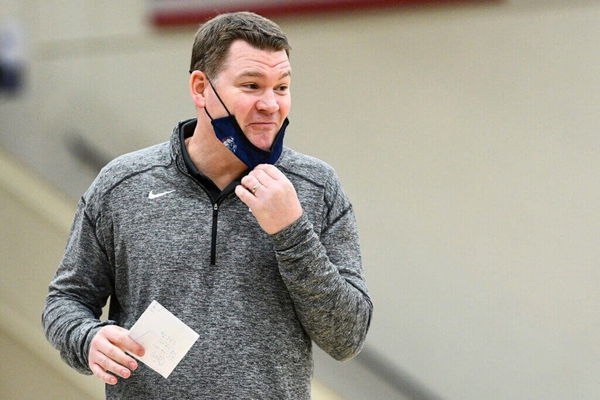 ---
---
Tommy Lloyd is going to try and re-establish the name of the Arizona Wildcats in the NCAA. While the team is still a top-tier Division One school, they have had their share of issues recently. But with the firing of Sean Miller, the program is looking ahead to possible sunnier times.
ADVERTISEMENT
Article continues below this ad
The man to bring those sunnier times back to Tuscon is going to be Gonzaga Bulldogs' assistant coach Tommy Lloyd. Lloyd was earmarked to become the next coach at Gonzaga, but has taken the risk of leaving that situation for Arizona. NCAA Analyst Jeff Goodman believes that Lloyd has to be careful in not finding himself out of his depth as a first-time head coach.
ADVERTISEMENT
Article continues below this ad
"I think they have a chance to be really good with Tommy Lloyd. He's gonna have to put together a staff here because he's used to being able to recruit a lot internationally. He's not gonna be able to take those trips like he used to. Things are going to change for him. There's more responsibility in Tucson, and he's gonna have to connect to the fanbase a little bit more."
Goodman added, "You're starting from behind and it's going to be hard for a guy who's dealt with very little adversity like Tommy Lloyd has never gotten shots taken at him. He's been an assistant for a program that's going up up up. So how is he going to deal with this now?"
Tommy Lloyd: Will he take the Cardinals back to being successful?
ADVERTISEMENT
Article continues below this ad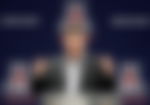 Tommy Lloyd was the lead assistant on a team that went through the regular season unbeaten. However, it is going to be different in Arizona. He won't have the same top recruits he was bringing to Gonzaga and will have to grind out a few dog years in building the program back up. However, with Lloyd being a young coach, he was always in it for the long haul.
ADVERTISEMENT
Article continues below this ad
While questioning his new role is fair, dismissing him is now. Every coach starts with a first-time job, and Lloyd has put in more than enough time to earn it. Considering the possible sanctions headed the Wildcats way in the future, a lot of work has to be done here by Lloyd.