NCAA Analyst Questions Whether Baylor Bears Are 'Good Enough' To Progress in March Madness
Published 03/27/2021, 2:15 PM EDT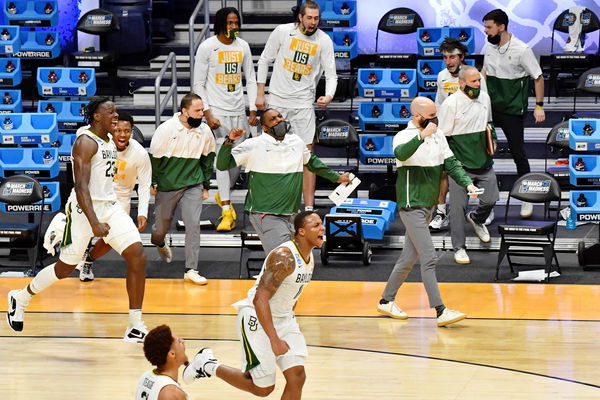 ---
---
The Baylor Bears are on their way to a possible berth in the Elite Eight of March Madness. However, they need to get through the ultra-competitive Villanova Wildcats. But Wildcats are without one of their stars in Colin Gillespie, so the Bears are expected to make it through this round.
ADVERTISEMENT
Article continues below this ad
Many people have asked a major question. What is Baylor's ceiling? With people giving the Gonzaga Bulldogs the best odds to win the title, what constitutes a successful season for Baylor? NCAA Analyst Mark Titus has asked a very important question about the Bears, a team that has been considered one of the two best all season long.
ADVERTISEMENT
Article continues below this ad
"What Scott Drew inherited at that program, one of the best turnaround jobs in the history of college basketball, how he got to his point. But what is this point? They're always good enough to be in the conversation, but are they good enough to be in the Final Four? Are they good enough to win conference championships? And they won a conference championship."
ADVERTISEMENT
Article continues below this ad
Baylor Bears: Can they emerge as NCAA Tournament Champions?
The Baylor Bears aren't a college basketball powerhouse. While they haven't been historically successful, they are one of the best team's in the nation right now. The Big 12 Champions had a near-perfect regular season, which is a massive compliment to coach Scott Drew. However, the NCAA Tournament is fickle and even the best teams are just one bad night away from elimination.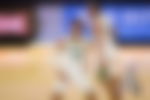 The Bears have become a super competitive team and have some room to grow. While a Final Four berth may be considered below expectation for them, it is massive for them. They have made the tournament just 13 times in their history and were playing in the NIT just two tournaments ago.
ADVERTISEMENT
Article continues below this ad
A win in March Madness would mean the world to this program. Scott Drew has taken them out of obscurity to a team with one of the third-best odds to win the whole thing. It is just a one-game tournament, so they need to get hot and stay hot to ensure they don't lose out on this opportunity. Let's see how it plays out for them.