NCAA Analyst Shares Who Is Most Likely To Replace Mike Krzyzewski As Coach Of Duke Blue Devils
Published 04/13/2021, 7:30 PM EDT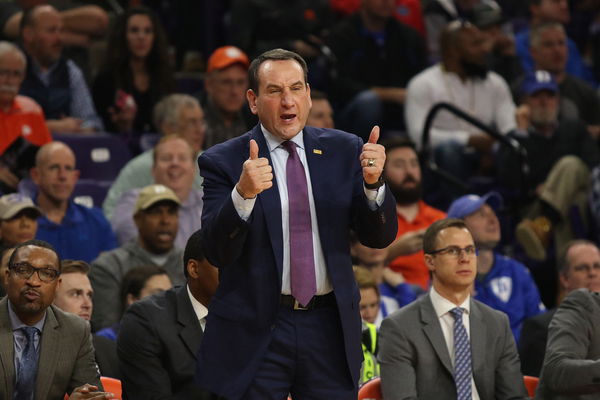 ---
---
Mike Krzyzewski is one of the greatest coaches in college basketball history. His record with the Duke Blue Devils speaks for itself. He has won multiple championships and established one of the most formidable programs in the history of NCAA Basketball.
ADVERTISEMENT
Article continues below this ad
However, with Roy Williams of the rival UNC Tar Heels stepping down and being replaced with Hubert Davis, many have been wondering when will Coach K be the one to step down. The 2021-22 season will be Coach K's 42nd, and analyst Rob Dauster answered the hard question of who will replace Coach K when the time comes.
ADVERTISEMENT
Article continues below this ad
"It's such a loaded question because they are going to keep it in the family. Right? But who's the most successful person in that coaching tree?… I have no idea. I wonder if it's another situation where you give to Scheyer because he's the lead assistant right now and say we're going to figure it out with Scheyer because there's no good options"
He added, "In 4-5 years, if this doesn't work out, we can hit the refresh button. But for now, we keep the continuity in the program. We're going to keep the players we have in the program, and we'll keep the former head coach happy, who's obviously involved.
"We have to keep the alums happy that all like Scheyer because everyone on the planet except Maryland basketball fans like Scheyer. I think that's probably where I end up, even though he's 33 years old and will end up coaching the best job in the country."
Mike Krzyzewski: Will he step down?
ADVERTISEMENT
Article continues below this ad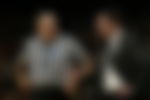 Coach K is a titan of NCAA Basketball. Many would expect him to run this team till the day he dies, but that was what many expected of Roy Williams as well. Before that, people expected that of Jim Calhoun with the UConn Huskies. Every great coach steps down someday, and the time for Coach K may be coming.
ADVERTISEMENT
Article continues below this ad
On the heels of one of his worst seasons as a coach, there was a lot of tension in Duke this season. However, he has never been the kind of coach to run from a fight. Hopefully, we see Coach K leading Duke for as many years as possible. But all fans must start reconciling with the fact that we are most definitely in the twilight of Coach K's tenure with the Blue Devils.