NCAA Analysts Reveal Why Brad Stevens Would Be the Most Hated Coach if He Joins Duke Blue Devils
Published 05/07/2021, 5:00 PM EDT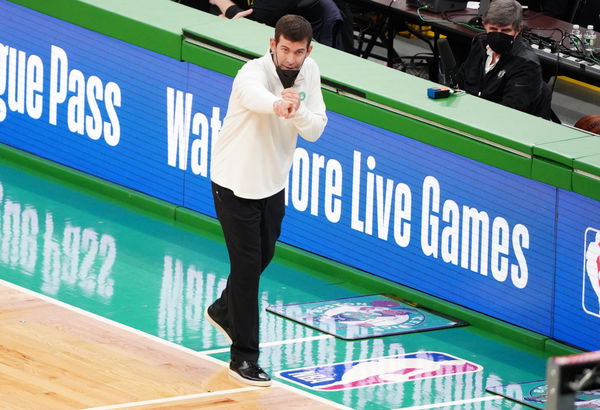 ---
---
The 2021-22 season marks the 42nd season in charge for legendary coach Mike Krzyzewski. He has been at the helm of the Duke Blue Devils since 1980 and is arguably one of the best to ever do it.
ADVERTISEMENT
Article continues below this ad
But with him turning 74, there are always questions about his retirement. There is also a lot of speculation over who should succeed him.
In a recent conversation, college basketball analysts, Mark Titus and Tate Frazier discussed a potential successor for Coach K.
ADVERTISEMENT
Article continues below this ad
They had to choose between Quin Snyder or Brad Stevens as part of a fan question, and they sided with Stevens. But they also discussed how, if Stevens took the job, he would become the most hated coach in the NCAA.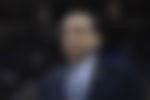 Why would Brad Stevens get hate for joining the Duke Blue Devils?
Stevens is a former NCAA coach who started his career with the Butler Bulldogs. After spending 6 years as an assistant, he spent another 6 years as the Head Coach. He took them to back-to-back National Finals and sadly lost both.
So he has an attachment with Butler fans. When Indiana offered a ridiculous amount of money to Stevens to be their Head Coach, Butler fans mocked it because they knew it won't happen.
Titus and Tate spoke about how, in this hypothetical situation, Butler fans would feel betrayed if he joins another NCAA team. They backed him for all these years, and his move to Duke would upset all of them.
Indiana fans would feel betrayed because he rejected them and joined elsewhere. That would lead to hate from the entire state of Indiana towards Stevens.
ADVERTISEMENT
Article continues below this ad
Along with that, rival fans from teams like North Carolina would also hate him. While receiving hate from rival fans is normal, that would just increase the list of haters for Stevens if he joins Duke.
Could Stevens actually make this move?
ADVERTISEMENT
Article continues below this ad
Possibly, but not anytime soon. In 2020, he signed a new extension, keeping him in Boston until 2025-26. So he has half a decade left before he can look for another job.
Coach K is likely to retire before that, so Duke fans will not be able to see this dream appointment anytime soon. The job could go to an alumnus instead, and Stevens should be counted out.