NCAA Basketball: Current Head Coaches With the Longest Running Tenures
Published 02/17/2021, 3:25 PM EST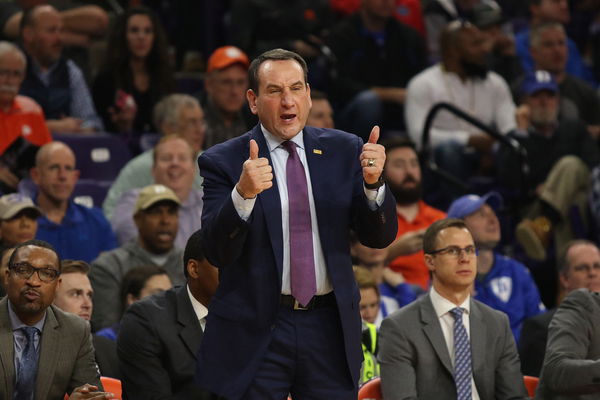 NCAA Division I basketball is one of the most challenging leagues all around the world. It gets extremely competitive, and teams fight hard every year to stand a chance to win the National Championship. 
ADVERTISEMENT
Article continues below this ad
College players toil hard towards achieving the goal, and they're the ones who receive maximum credit for getting the job done. However, a coach is the most instrumental figure behind a team's success and there have been some real legends who've left their mark in NCAA basketball. 
A head coaching job is often scrutinized when it comes to sports. Coaches are always targeted whenever a team fails to make a mark or applauded when they attain glory. NCAA basketball has witnessed some real genius head coaches over the years, and here are the five who've enjoyed the longest tenures. 
ADVERTISEMENT
Article continues below this ad
NCAA Basketball: Coaches with several decades of experience 
5. Ron Cottrell – Houston Baptist Huskies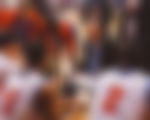 Year appointed: 1990 
Ron Cottrell took charge as the head coach of the Huskies during October 1990 and is still holding his authoritative position. The Huskies compete in the Southland Conference, but Cottrell has never led his team to compete in the NCAA tournament.
4. Bob McKillop – Davidson Wildcats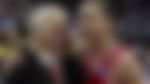 Year appointed: 1989
Bob McKillop initially served as the Davidson Wildcats' assistant coach and later returned in 1989 as their head coach. 
McKillop is yet to win the Division I championship with the Wildcats, but he's enjoyed plenty of success in the team's former Southern Conference, winning 11 regular-season titles, seven SoCon tournaments, and 13 SoCon division titles. 
Since switching to the Atlantic 10 Conference, McKillop led Davidson to a regular-season title and a tournament victory. 
3. Greg Kampe – Oakland Golden Grizzlies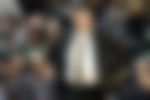 Year appointed: 1984
Greg Kampe is one of the most renowned coaches in college basketball history. Kampe took charge of the Golden Grizzlies in 1984 and is responsible for taking them to their maiden NCAA Division I tournament appearance in 2005. 
The Ohio native won multiple regular-season titles and tournaments with the Golden Grizzlies when they were previously a part of the Summit League. Kampe was also inducted into the Michigan Sports Hall of Fame back in 2017.
2. Mike Krzyzewski – Duke Blue Devils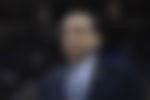 Year appointed: 1980
The legendary Mike Krzyzewski requires very little introduction. College hoops fans identify him as 'Coach K' and he's been with the Duke Blue Devils since the 1980-81 season. Krzyzewski has more than 1,000 wins as Duke's head coach and was inducted into the Basketball Hall of Fame in 2001 for his incredible service to the game. 
Coach K has won five NCAA Division I championships with Duke, which includes a back-to-back run in 1991 and 1992. Krzyzewski holds a massive reputation in college basketball and is currently the second longest-serving head coach in history. 
Furthermore, Mike Krzyzewski has also been named Naismith College Coach of the Year three times in his career and guided Team USA to the gold medal in three successive Olympic Games. 
1. Jim Boeheim – Syracuse Orange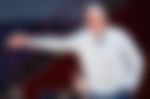 Year appointed: 1976
ADVERTISEMENT
Article continues below this ad
Who would even believe if someone said that there's a head coach working for the past 45 years! Such is the incredible feat that the legendary Jim Boeheim has been achieving. 
Boeheim has been in Syracuse for almost his entire life. He went to school there in 1963, played three seasons of basketball, and then became an assistant in 1969. 
Syracuse promoted him as their head coach in 1976 and the rest is history. Boeheim led Syracuse to the NCAA Division I title in 2003 and is one of the most revered head coaches in history. 
ADVERTISEMENT
Article continues below this ad
Jim Boeheim was inducted into the Basketball Hall of Fame in 2005 and continues to work with the Syracuse Orange even in his 70s!