NCAA Basketball: Duke, Kentucky, and North Carolina Break Historic 60-Year-Old Streak
Published 01/19/2021, 7:00 AM EST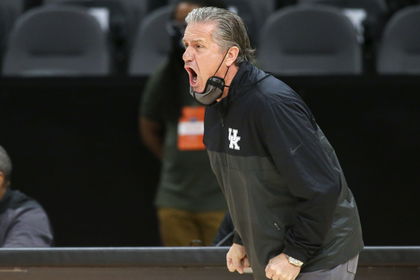 ---
---
The 2020/21 NCAA Basketball season is proving to be quite competitive. The big guns aren't consistent, and that includes the Duke Blue Devils, North Carolina Tar Heels, and the Kentucky Wildcats. 
ADVERTISEMENT
Article continues below this ad
These college programs account for several national championships, but they're not in fine form at the moment. 
NCAA Basketball: Duke, Kentucky, and North Carolina set embarrassing record
ADVERTISEMENT
Article continues below this ad
It has been a mixed run of events for the dominant trio so far in the college basketball season. In fact, Kentucky Wildcats are suffering a losing record  (4-8) at the moment, and they've lost their recent two games as well. 
Neither team in this trio has won its most recent game, and their poor run of form has caused them dearly. For the first time since Dec. 18, 1961, Duke, Kentucky, and North Carolina are all out of AP's Poll.
This trio has been unranked in the latest poll, and it is quite astonishing to know that this is the first time in 60 years that none of these teams are ranked in the Top 25. This won't go down well with either team, and their respective head coaches will be keen on improving.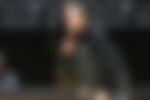 What's more disappointing is that these teams aren't doing well in their respective conferences as well. Kentucky is fifth in the SEC conference, while ACC contenders Duke and North Carolina are struggling to get the better of their table leaders, Virginia and Virginia Tech. 
Things are moving ahead in rocky fashion for highly reputed teams in Kentucky, North Carolina, and Duke. They have quality recruiting classes as well as talented seniors on the team, but that's how competitive NCAA basketball is! 
Moreover, Ohio State and Minnesota Golden Gophers are the biggest gainers in this week's AP Poll, as these two teams have lept up six places in the rankings. 
Important details about the NCAA Division I Men's Basketball Championship 
The NCAA released some vital information about the men's basketball championship that is scheduled to commence in a few months' time. The entire tournament will be held in Indiana, and the capital city of Indianapolis will host a majority of the games. 
ADVERTISEMENT
Article continues below this ad
The organization is taking immense pride in hosting the tournament amid a pandemic, and proper protocols will be in place. Top college programs in Indiana have been notified to lend their training facilities to the competing teams, and the players will be accommodated as per social distancing guidelines.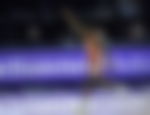 "The 2021 version of March Madness will be one to remember, if for no other reason than the uniqueness of the event," expressed NCAA Senior Vice President of Basketball, Dan Gavitt.
ADVERTISEMENT
Article continues below this ad
NCAA Basketball is just getting better and more intense as the days fly by. Teams are competing hard, even though the coronavirus' threat still looms large. Will we see a smooth completion of the national championship?