NCAA Basketball in Danger?: Two More 5-Star Recruits Skip College To Go Pro With Overtime Elite
Published 05/27/2021, 9:38 AM EDT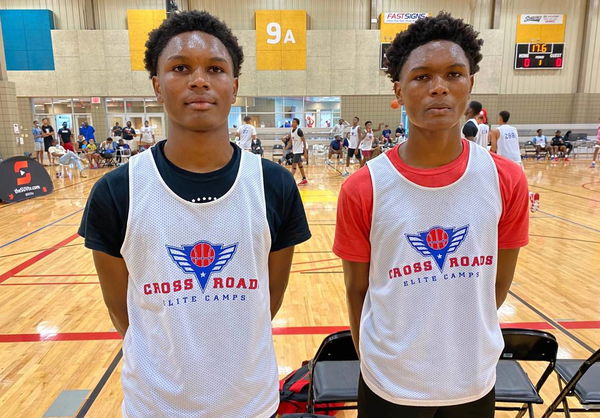 ---
---
Introducing the G-League Ignite was monumental for high school players eager to skip NCAA basketball and turn pro. Previously, all of them had to leave the country and go elsewhere, like Australia or Europe. Most players choose this route because of the rigid NCAA rules.
ADVERTISEMENT
Article continues below this ad
Until last year, Ignite was the only option for high school players looking to go pro. But now they another in the Overtime Elite league. It was spearheaded by some big names of the corporate world, along with players like Kevin Durant, Carmelo Anthony, Jay Williams, and Avery Johnson.
The league was announced a while ago, and now the prospects are finally coming in. Matt and Ryan Bewley, high school juniors from Florida, became the first names to join a week ago. And now, another set of twins have committed, with Amen and Ausar Thompson also joining the movement.
ADVERTISEMENT
Article continues below this ad
They are rumored to be paid around seven figures each over the course of their time in the league. So with players raking in the big bucks here, this could be mean NCAA basketball is in huge trouble.
How does Overtime Elite work?
Overtime is a sports network that was started back in 2016. They started uploading high school highlights on YouTube and slowly became popular. Their extensive coverage and expertise in high school basketball gives them the edge in this new Overtime Elite league. According to their website, the league "provides a comprehensive accelerator for elite players' professional careers."
Every OTE player will at least earn a six-figure salary, along with bonuses. On top of that, they also able to monetize themselves, something that the NCAA doesn't allow.
Top players moving away from NCAA basketball
ADVERTISEMENT
Article continues below this ad
The four players who joined Elite are some of the best from their class. Matt Bewley is ranked third and his brother Ryan is ranked 12th from the class of 2023. Amen is ranked 22nd, while his brother Ausar is ranked 23rd from the class of 2022.
And there are other players like Jaden Hardy, Michael Foster and Scoota Henderson who are joining the G-League Ignite. If all the top players of the future classes keep jumping to pro right from high school, this could mean the end of college basketball. Unless the NCAA steps in soon and makes some changes, it is only going to get worse.
ADVERTISEMENT
Article continues below this ad