NCAA Basketball Player Throws Down Thunderous Off-The-Backboard Alley-Ooop Dunk During Game
Published 02/15/2021, 12:05 PM EST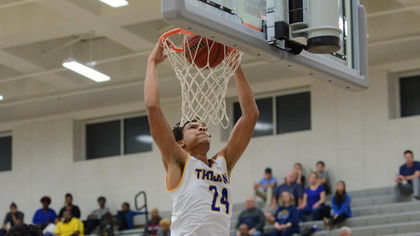 ---
---
NCAA Basketball action can sometimes be absolutely marvelous. While there is a massive gulf of talent between the elite Division One schools and the rest of the country, there are plenty of exciting moments to be found everywhere. Most of the big-name highlights come in games with the best players. However, there are players on unfancied schools ready to throw down as well.
ADVERTISEMENT
Article continues below this ad
Junior year player for the Purdue Fort Wayne Mastodons, Demetric Horton had a big moment in the game between the Mastodons and the Youngstown State Penguins. Horton threw the ball off the backboard and slammed it by catching his own oop.
ADVERTISEMENT
Article continues below this ad
We saw Ja Morant pull off a similar dunk this NBA season. These are extremely rare mid-game, as it requires precise skills and coordination. These are the dunks you see in a dunk contest, so to see a 6'5 guard like Horton pull this off in a game where his team are the underdogs is quite impressive.
NCAA Basketball: Highlights galore?
Every NCAA season provides some incredible highlights. But rather than naming any of the hundred clips that come out from every NCAA season, we should look into why this is the case. While the NBA also provides some highlights, NCAA basketball excites a lot of people more. Even though the top teams rarely face any competition during the season.
ADVERTISEMENT
Article continues below this ad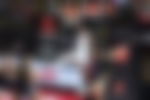 Both the Gonzaga Bulldogs and Baylor Bears are currently undefeated. This talent gulf between certain schools means that stronger schools get a chance to field teams of NBA hopefuls against other college teams that don't have players with that aspiration due to the skill gap. This leads to some incredible mismatches.
ADVERTISEMENT
Article continues below this ad
These mismatches are usually what cause these incredible highlights. Howeverm there is plenty of individual skill that these players possess to pull those moments off. No amount of easy opposition will make an off-the-backboard self-oop any easier, so it was incredible to see what Horton pulled off.