NCAA Basketball: Ranking the Top Five Recruiting Classes For the Upcoming 2021-22 Season
Published 04/28/2021, 6:30 PM EDT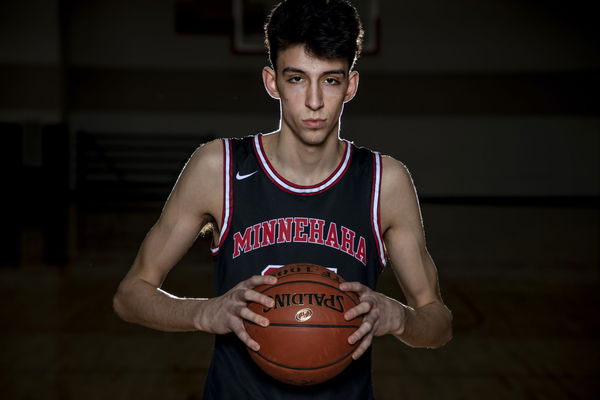 The 2020-21 NCAA basketball season concluded earlier this month. As players leave colleges to turn professional, a new class of exciting recruits is entering the league to fill in for them. Take a look at the top five recruiting classes for the upcoming 2021-22 season.
ADVERTISEMENT
Article continues below this ad
#1: Michigan Wolverines
The Wolverines had a great season last year but want to do better now. And to do that, they have had a multitude of top commitments, with two five-star prospects, three four-star prospects, and one three-star prospect signing with them. Caleb Houstan and Moussa Diabate are the biggest names on that list, and they look ready to take NCAA basketball by storm.
ADVERTISEMENT
Article continues below this ad
#2: Gonzaga Bulldogs
The Bulldogs successfully brought in number one ranked Chet Holmgren a week ago. He is the most exciting player in his class because of his unicorn skill set. They have paired him up with another five-star prospect in Hunter Sallins. Together, they are easily the best freshman duo entering college basketball. They have also added another four-star prospect in Kaden Perry, which makes them a scary team once again.
#3: Duke Blue Devils
Consistent top recruiters, the Blue Devils lived up to their reputation once again with some excellent signings. They added three five-star prospects in Paolo Banchero, AJ Griffin, and Trevor Keels. They will be keen on doing their best and helping fans forget their previous forgetful season. The Blue Devils have also brought in Jaylen Blakes, who is a four-star prospect to bolster their ranks.
ADVERTISEMENT
Article continues below this ad
#4: Tennessee Volunteers
A surprising name on the list, the Volunteers have made some big moves in the off-season. They have brought in two five-star prospects in
Kennedy Chandler and Brandon Huntley-Hatfield, who will make the Volunteers a dangerous team. To further strengthen their roster, the Vols have also got two more four-star prospects and one three-star prospect coming in.
#5: Florida State Seminoles
ADVERTISEMENT
Article continues below this ad
Another surprising name, the Seminoles, have climbed their way into the top five with the signings of Matthew Cleveland, a five-star prospect, and Jalen Warley and John Butler, two promising four-star prospects. They also have another three-star prospect lined up, along with a couple of exciting transfers, which makes them a dark horse for the 2022 NCAA tournament.