NCAA Commentator Believes PAC-12 Conference and UCLA Bruins Have Been Underrated
Published 03/30/2021, 1:14 PM EDT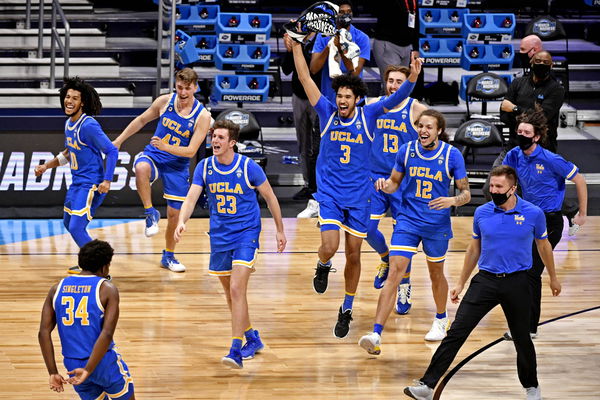 The UCLA Bruins are having one hell of a run in the NCAA Tournament. They are going up against the one-seeded Michigan Wolverines in a game that pits two contrasting conferences together. The Wolverines represent the 'stacked' Big Ten, while the Bruins represent the often maligned PAC-12 conference.
ADVERTISEMENT
Article continues below this ad
The Big Ten entered the tournament with six teams, but the Wolverines were the only team to make it till the Sweet Sixteen. The PAC-12 teams on the other hand went into most of their games as underdogs. But they would have a dream run, with three teams reaching the Sweet Sixteen.
ADVERTISEMENT
Article continues below this ad
With the UCLA Bruins trying to make it into the Final Four over the Michigan Wolverines, legendary NCAA broadcaster Dick Vitale spoke to ESPN about how underrated the PAC-12 has been all season. Even the Bruins. Despite being on the best team's in the nation last season, the Bruins had to fight for ranked spots on the AP Poll consistently this season.
"You look right now. It is amazing to have three teams in the elite eight from a conference that people gave no respect to, none whatsoever. You talk about UCLA? I'm just amazed at the job he has done. The kid Juzang, Jacquez, and Campbell, their point guard is awesome."
UCLA Bruins: Can they continue their Cinderella run?
ADVERTISEMENT
Article continues below this ad
The UCLA Bruins are one of the better teams in the nation. While the media didn't give them their roses during the season because they seemed overrated, this season the Bruins are coming down to prove why they are very dangerous. It has been highly effective so far, but may struggle against Michigan's elite defense.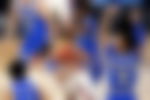 Watching an 11-seed make the Final Four of the tournament would be very fun and historic. Not many teams in history can claim that, and they are one win away from joining the select-few to have done that in the past.
ADVERTISEMENT
Article continues below this ad
The Wolverines give matchup nightmares for the Bruins. However, they are also very well-coached under Juwan Howard. So this will be a hard-fought battle where people will be watching to see if the Wolverines are going to win. The team is good enough and could make a run in the future.