'NCAA is a Business': Chris Bosh Laments About the Current College Basketball System
Published 03/30/2021, 4:00 PM EDT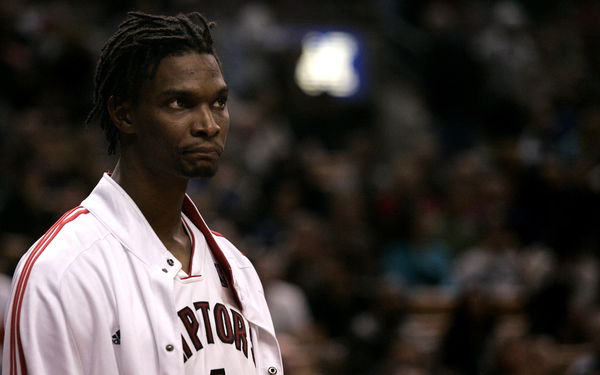 ---
---
The NCAA is under major scrutiny for the way it is handling its players. The organization was targeted on social media for the lack of equipment present in the women's room when compared to the male athletes. On top of that, NBA icon Chris Bosh has penned a serious article calling for a change. 
ADVERTISEMENT
Article continues below this ad
The NCAA has been the traditional route for aspiring players who want to make it to the NBA. Top high-school prospects decide to join a school where they spend a year or more. 
But the worrying part about all this is that none of these college players are given stipends or a contract for their efforts in basketball. Bosh recently wrote a piece for 'The Players' Tribune' where he dove into the bitter truth about how college athletes are treated. 
ADVERTISEMENT
Article continues below this ad
"Can you imagine what it's like to generate millions in revenue for your school — without being able to buy a hot meal off campus?" Bosh enquired. 
"That's how college basketball works. It weighs on you," he mentioned. 
Chris Bosh detailed on a few stinging experiences from his college days
Bosh completed his high-schooling in Dallas and later committed to play for the Georgia Tech Yellow Jackets. Though he just spent one season with Georgia Tech, Bosh underwent a troublesome period because he wasn't financially stable. 
"I was 18 when I got to Georgia Tech … and, suddenly, I became a little more famous and way more broke. In high school, I was allowed to make a few bucks here and there. In college, if I accepted a free jacket because I was cold, my school and my teammates would suffer the consequences," Bosh mentioned.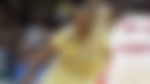 The two-time NBA champion informed how he and his friend didn't even have the money to pay for a cab ride in spite of having a reputation as a top college basketball star. "This is not what college is supposed to be about!" Bosh recounted his friend Jarrett screaming. 
On another note, Chris Bosh is not too frustrated about the NCAA being a capitalistic organization. He understands that the association requires funds and profit to host tournaments, but the problem occurs when none of the proceeds are given to the students. 
"The NCAA is a business, and they're not going to change until there's enough pressure on them that they have no other choice," Bosh wrote. 
Bosh feels financial management is important for student-athletes
College players don't receive any pay for their services to the team. That's just how the system works. However, with each passing season, the frustrations of the players are growing. 
"They aren't paid what they are worth. Then there's the second issue: They aren't prepared for what's next. Yes, there are cases where rookies dominate on the court in the pros from Day One. But off the court? Man, nobody is ready for what's about to hit them," Bosh wrote in his article. 
A former player like Chris Bosh bringing this aspect to light will do much to help to current college athletes. Financial management is a massive factor and these young players struggle upon reaching the NBA. 
ADVERTISEMENT
Article continues below this ad
That's when alternate leagues like the NBA's G-League or the new Overtime Elite league prove to be a better alternative to the NCAA, and the same thought resonates with Bosh as well. 
"They're gonna hustle you, squeezing as much out of you as they can, before you know any better," Bosh wrote about college basketball. 
This powerful article from Chris Bosh will reach the masses. He's joined the movement where a lot of athletes and famous personalities are voicing out against the NCAA and its treatment of the players. 
ADVERTISEMENT
Article continues below this ad
Read Also: Magic Johnson Hails 'Exciting' March Madness Tournament for Unpredictability
Trending Stories