NCAA Men's Basketball: UNC Tar Heels vs Kentucky Wildcats – Possible Lineups and Predictions
Published 12/19/2020, 9:05 AM EST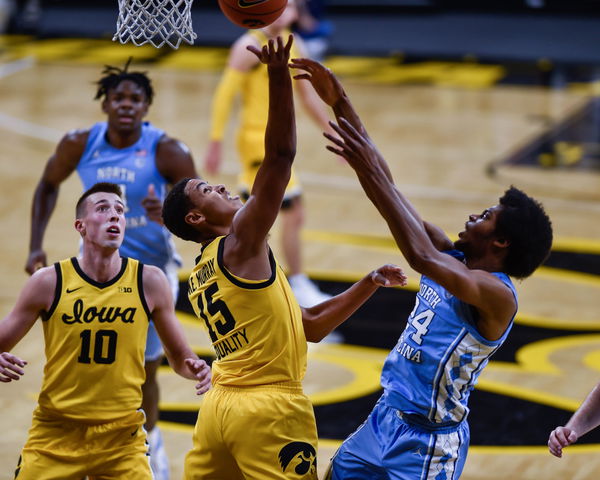 NCAA Men's Basketball action will witness a heavyweight clash between the Kentucky Wildcats and the UNC Tar Heels. However, two of the most decorated college programs aren't being looked at as that dangerous this season, which shows that other teams have started catching up.
ADVERTISEMENT
Article continues below this ad
In fact, both these colleges haven't enjoyed a lot of championship success in recent years, even with Kentucky last winning it in 2015.
However, this season UNC is currently resting in a better position than the Wildcats. Kentucky had a better ranking heading into the season, but they plummeted their chances so far. Their last win was the opening game of the season over Morehead State.
ADVERTISEMENT
Article continues below this ad
UNC is currently ranked 22nd by AP. They have a respectable 4-2 record, with losses coming against higher-ranked opponents like Iowa and Texas. But who'll this game between the blue bloods?
NCAA Men's Basketball: Can Kentucky prove why they were fancied heading into the season?
ADVERTISEMENT
Article continues below this ad
The Tar Heels have lived up to their pedigree, but it does look like they may be dropping out of the rankings. Other teams are rising fast, and UNC has been falling to big opponents. While it is hard to judge if they can win against an underperforming Kentucky team, a positive result would massively boost their confidence.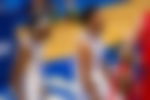 The Kentucky Wildcats are suffering the worst start to their season ever and this is despite having the best recruiting class this season. Their start has raised questions over their aggressive recruiting for one-year players overbuilding well-constructed teams. Nonetheless, they do have an elite group of talent who are bound to get their feet under them sooner rather than later.
ADVERTISEMENT
Article continues below this ad
The Wildcats will start the game with Brandon Boston, Jr., Terrence Clarke, Davion Mintz, Isaiah Jackson and, Olivier Sarr. The Tar Heels will take the court with Garrison Brooks, Leaky Black, Armando Bacot, Caleb Love and, R.J. Davis.
Our prediction is simple. We will stick with the Tar Heels to use their strong defense and neutralize the slow starting Kentucky stars.