NCAA Men's Basketball: Louisville Cardinals vs Wake Forest Demon Deacons- Possible Lineups and Predictions
Published 01/13/2021, 2:30 PM EST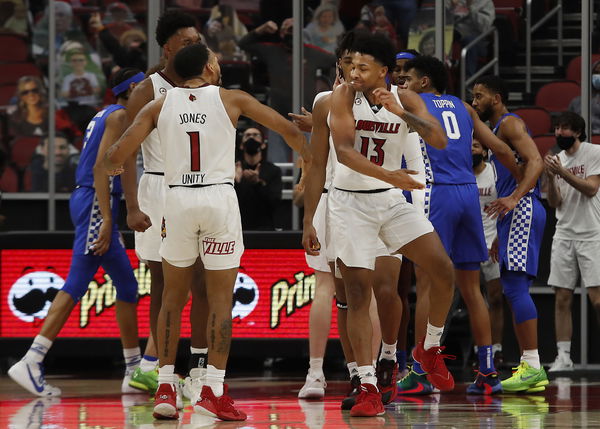 ---
---
NCAA Men's Basketball will see the top-20 ranked Lousiville Cardinals will take on a fierce opponent in the Wake Forest Demon Deacons. Both teams enter this game with wildly different form, but both will hope to leave it with a win.
ADVERTISEMENT
Article continues below this ad
The Demon Deacons are having a rough time right now. Their program has felt the brunt of NCAA's COVID protocol, with the team only having played 6 games till now. They started the season with three wins on the trot, but are coming off three consecutive losses to Duke, Virginia, and Georgia Tech.
ADVERTISEMENT
Article continues below this ad
The Cardinals on the other hand are building towards one of the best records in the NCAA this season. They are currently 8-1 and on a four-game win streak. However, their only loss of the season was a heavy defeat to the veteran Wisconsin Badgers.
Can the Cardinals doom the Demon Deacons to a 3-4 record, or is there a surprise waiting to happen?
NCAA Men's Basketball: The Cardinals emphasize their push for the top 10
The Cardinals may have to be a little careful in this game. Wake Forest will look to attack the defensive holes that the Cardinals have. They are allowing opponents to score on over 60% of their tries this season, which is quite poor. However, they have the ability to limit shots and also out-score their opponents with ease.
ADVERTISEMENT
Article continues below this ad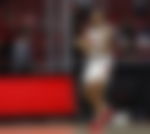 Wake Forest are one of the most turnover-prone teams in the country this year, with one in four possessions leading to a turnover. This will be an issue against the aggressive Cardinals.
The Cardinals will start this game with David Johnson, Jae'Lyn Withers, Carlik Jones, Dre Davis, and Samuell Williamson. Meanwhile, the Demon Deacons will take the floor with Jonah Antonio, Daivian Williamson, Caret Whitt, Isaiah Mucius, and Ody Oguama.
ADVERTISEMENT
Article continues below this ad
For this prediction, we will go with the Cardinals. Even though Wake Forest is the home team, there is a very evident quality disparity between the two teams. While upsets are part and parcel of the NCAA, this game doesn't look to be one of those.