NCAA Men's Basketball: Maryland Terrapins vs Wisconsin Badgers- Possible Lineups and Predictions
Published 12/28/2020, 1:00 PM EST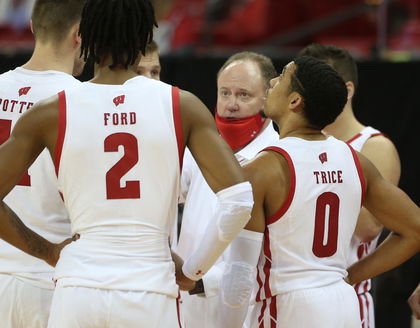 ---
---
NCAA Men's Basketball action will continue when the top-ranked Wisconsin Badgers will take on the unranked but dangerous Maryland Terrapins.
ADVERTISEMENT
Article continues below this ad
Both teams enter the game with different fortunes in intra-conference play. The Badgers have won both their Big 10 Conference games, while the Terrapins have lost both of theirs.
The Badgers are one of the hottest teams in the entire country right now. They are 8-1 and have won 5-in-a-row. Their opponents have been formidable as well.
ADVERTISEMENT
Article continues below this ad
They have faced the likes of Nebraska, Michigan State, and Louisville. Their only loss of the season came in an upset 2-point game against the Marquette Golden Eagles.
The Terrapins are 5-3 for the season. Even though they had a hot start and went off to a 4-0 run, they have fallen to tougher opponents. These include the Rutgers Scarlet Knights, the Clemson Tigers, and the Purdue Boilermakers.
Who wins this college basketball clash?
NCAA Men's Basketball: Do Maryland have enough to pull off an upset?
Frankly speaking, they probably don't. The Badgers have been on a roll and it doesn't look like any team that isn't in the Top-10 like them can take them down.
However, we have seen a whole host of upsets in college basketball this season. Who is to say that the Terrapins can't pull one off?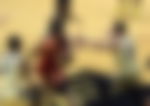 Both teams pack a lot of offensive firepower. The personnel on each team are geared to play fast-paced and attacking basketball. But one lineup may be better equipped to deal with this matchup.
ADVERTISEMENT
Article continues below this ad
The Terrapins will line up with Donta Scott, Darryl Morsell, Hakim Hart, Aaron Wiggins, and Eric Ayala. The Badgers will take the court with Nate Reuvers, Brad Davison, Aleem Ford, D'Mitrik Trice, and Micah Potter.
For our prediction, we are going with the Badgers. Their dynamic play on both ends of the court comes down to their great talent. The Terrapins have some bright sparks, but don't have nearly the cohesion that the Badgers have.
ADVERTISEMENT
Article continues below this ad
While the stage can always be set up for an upset, we will stick with the Badgers to build on their dominance.