'Nobody Gets A Bye'- Scottie Pippen Jr. Talks About Coach Jerry Stackhouse Influence on the Vanderbilt Commodores
Published 02/14/2021, 1:00 PM EST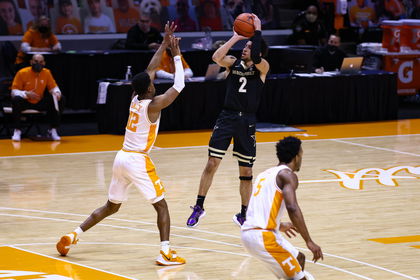 ---
---
Scottie Pippen was one of the greatest wings in the history of the NBA. The six-time NBA Champion may have played alongside Michael Jordan for most of his prime, but he was a dangerous superstar on his own. However, his playing days are over, and now, he is watching his son develop his game.
ADVERTISEMENT
Article continues below this ad
Scotty Pippen Jr. is averaging almost 21 points for the Vanderbilt Commodores this season. He is a high-potential guard and is in his second year in college.
Whether he is staying for one more season or not is unknown, but Pippen has spoken about how it is to play under coach Jerry Stackhouse to The Athletic.
ADVERTISEMENT
Article continues below this ad
"He's taught me a lot about the game. A lot about reads, reading the defense, having that feel for when to score and when to pass, having poise on the floor, a lot of stuff like that.
"Coach Stack wants the best out of us, sometimes it comes off as yelling, sometimes it comes off as positive, but he always lets it known how he feels. Nobody gets a bye. If you're not accountable, this isn't the place for you."
Scottie Pippen Jr: Happy to be led by Stackhouse?
Jerry Stackhouse had a 17-year NBA career where he averaged 16.9 points through his career and was named to two all-star teams. He is quite a character, as he lives quite unapologetically.
ADVERTISEMENT
Article continues below this ad
He has a tight handle on his players, with many often criticizing his stern approach with college students.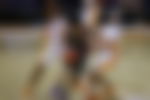 However, Stackhouse knows the mentality needed to make it in the NBA. Stackhouse was in the Eastern Conference for the final three-peat of the Scottie Pippen and Michael Jordan led Bulls'. He has seen the father dominate and is now trying to mold the son into a dominant player.
ADVERTISEMENT
Article continues below this ad
It seems to be working, as Scotty is showing why he is such a dominant offensive force. While there are holes in his game and his Commodores have a losing record, he is young and will continue adding more skill. It will be interesting to see how Pip Jr. develops under Stackhouse if he stays with the Commodores for a few more years.